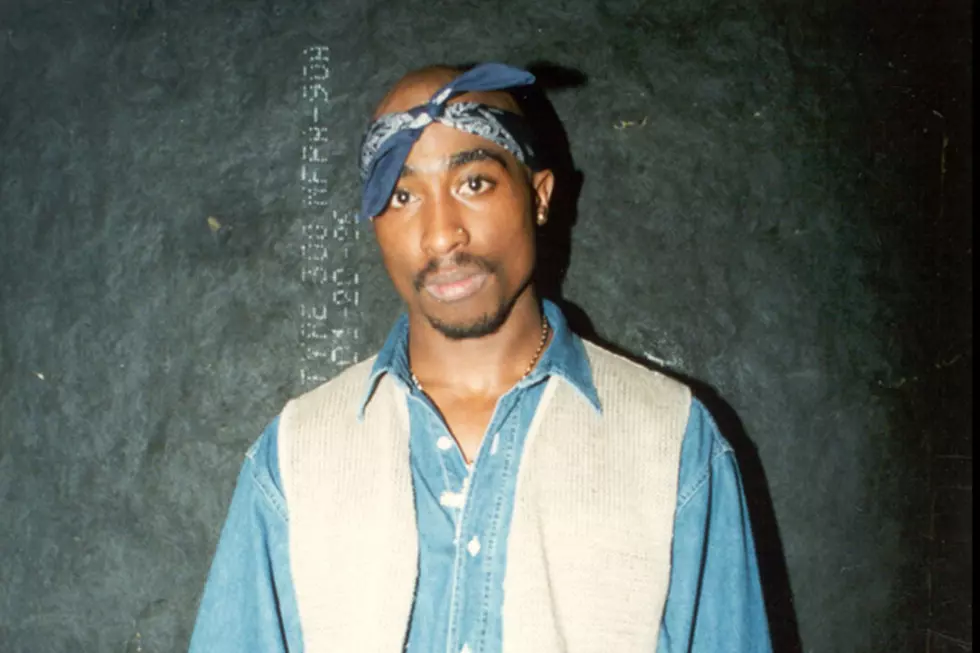 Nude Pic of Tupac to be Auctioned
Raymond Boyd, Getty Images
An unpublished nude photo of the late rapper Tupac Shakur is currently up for auction.
Auction house Gotta Have Rock and Roll has the nude picture, which shows 2Pac revealing his penis. The rapper's ex-girlfriend, who chose to remain anonymous, was the one who captured the image.
According to the auction house, the photograph was taken in Marin, Calif. in 1990. Apparently, 2Pac would, on occasion, drop his pants and flash his friends by surprise. During this moment, the rapper's ex-girlfriend told him that she was going to zoom in on his genitals if he didn't pull his pants up. But 2Pac smiled and, uh, let it all hang out as she snapped the photo.
Altogether, the collection consists of six prints and eight negatives. The items include the Tupac nude, and other photos of him with his friends at a house party. There's also eight negatives, including the negative of the photo that was taken right after the nude shot. The photos are in very good condition and the seller is transferring all copyrights.
The starting bid is $15,000 and the auction will conclude on Dec. 1.
On a side note, Gotta Have Rock and Roll has a slew of Tupac Shakur memorabilia, including handwritten lyrics, original photographs and a 1990 demo recording.
50 Greatest West Coast Hip-Hop Artists of All Time