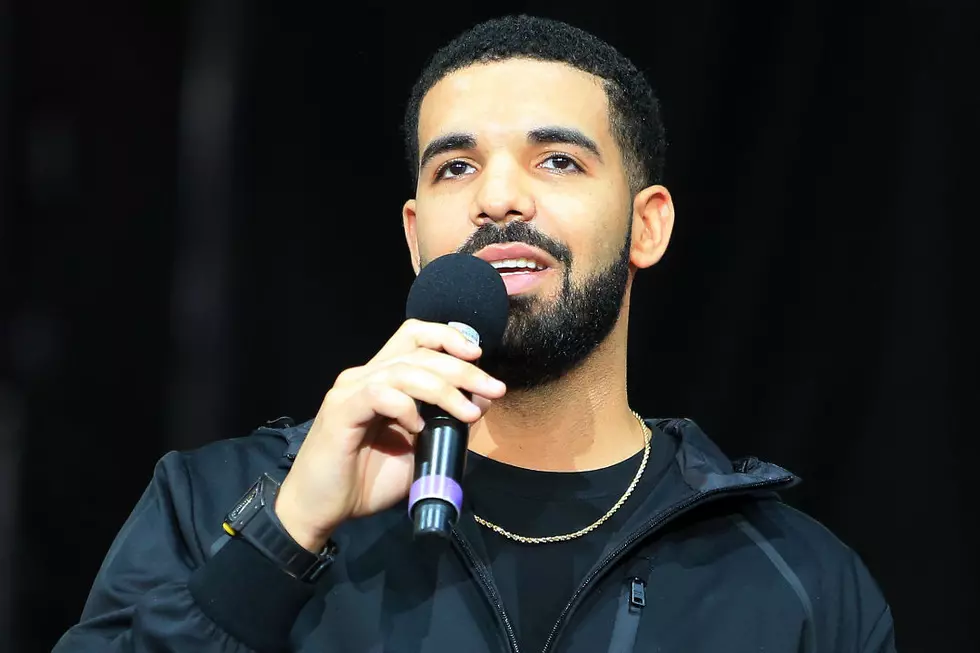 Vaughn Ridley, Getty Images
On Sunday (April 1) Drake gave fans some excitement with his Instagram story. The R&B idol posted a seemingly tired looking self-portrait with "You can see the album hours under my eyes" written on the photo.
Drake already dropped his Scary Hours EP in January, but his fans are always hungry for more music. Though we don't know much (or anything, really) about the alleged new album, Drizzy hinted at some more details on an Instagram live session with Murda Beatz, revealing the producer would be behind the boards on his next track. "New single dropping soon produced by Chef Murda," Drake said. The producer also dropped some info of his own, saying he's ready to put the finishing touches on the record.
As if Drizzy isn't busy enough working on his own music, there's also been speculation that he's one of the many all-stars set to be featured on the project Kanye West has been working on in Wyoming. If that's the case, 2018 may be the year of Drake, which we're sure fans aren't mad about.