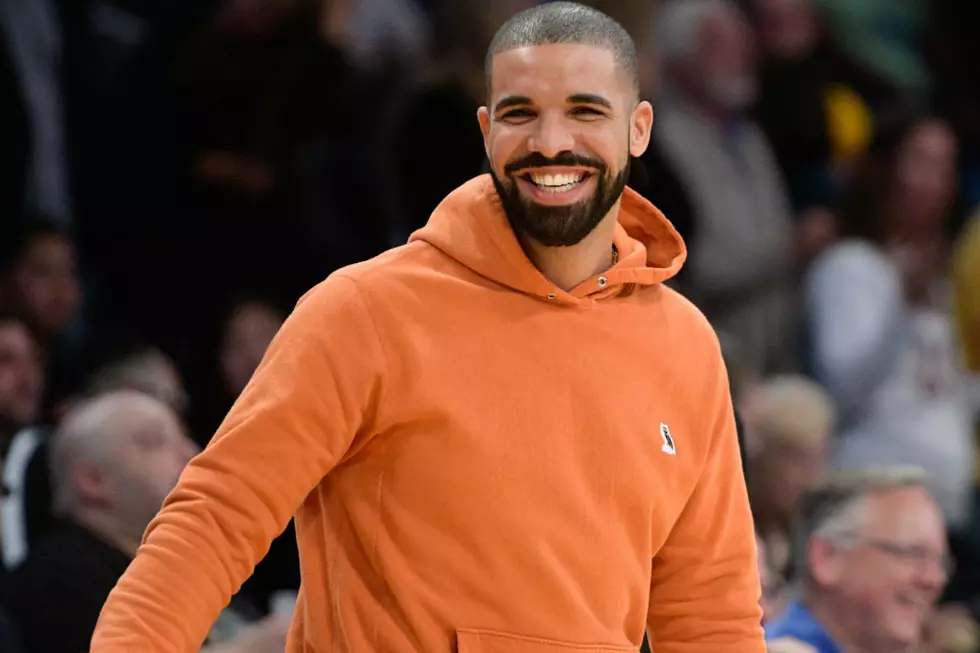 Drake Is Planning to Drop a New Song Friday Night [VIDEO]
Noel Vasque, Getty Images
Back in January, Drake laced us with his Scary Hours EP, which featured the now viral hit and video "God's Plan." Well, Drizzy is back again.
On Thursday (April 5), the rap superstar made an appearance at Majid Jordan's show in Toronto and delivered the exciting news that he's dropping a new single on Friday night (April 6).
"The reason I'm here tonight is because I'm back in the city finishing my album," Drake told the crowd. "I've got a new single dropping tomorrow night, too, just in case you got some free time."
We think fans will have plenty of free time to hear a new Drake song.
This has been an already fantastic year for the 31-year-old rapper. His nationwide anthem "God's Plan" became only the second song in history to garnered 100 million streams in a week (Bauer's novelty hit "Harlem Shake," with 103.1 million, still holds the record over Drake's 101.7 million). The video for the song became a viral hit as it showed him giving out $1 million to various people and charity organizations.
And just last month, Drake hopped on the remix to N.E.R.D. and Rihanna's infectious song "Lemon."
There's no word on when he will release this new song, but keep your eyes and ears peeled.
In the end, Drake is still winning out here in these streets.
Watch Drake's "God's Plan" Video
13 Hip-Hop/R&B Dream Collaborations We Would Love to See Happen