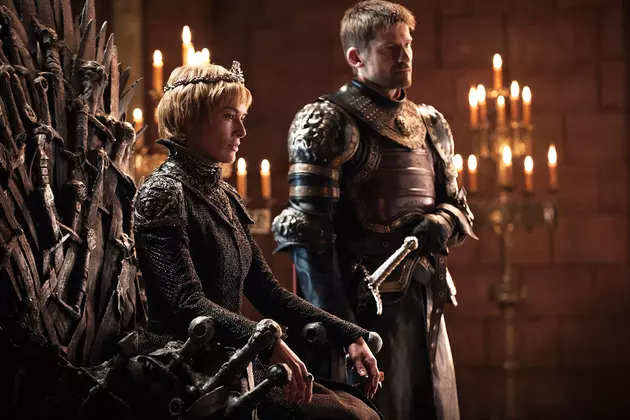 'Game of Thrones' Star Nikolaj Coster-Waldau Teases S7 Leaks Are Real
HBO
Game of Thrones may not drive the same spoiler search in Season 7 as Jon Snow's Season 6 fate, though the HBO drama still suffers some of TV's worst leaks. Star Nikolaj Coster-Waldau is aware of the problem, but teases that genuine spoilers are awash enough in internet fakery to blend in.
Speaking with The Huffington Post, Coster-Waldau bemoaned some of the rampant Game of Thrones spoilers that preface each season. Nonetheless, the actor teased that spoiler culture has reached such ubiquity that Game of Thrones is almost protected from its own leaks:
What's interesting, though, is every year there are huge spoilers online where people find out real stuff and they will post it, and you go, 'Oh my God, they just spoiled the whole season online!' But then, because there's 10,000 other spoilers out there, they're not real. It just gets lost in the shuffle. So, it's all out there by the way … if you can find it.
Among the major spoilers for Season 7, fans have theorized that Coster-Waldau's Jaime and Lena Headey's Cersei will have a more adversarial relationship, to which the actor told Mashable that rumors of a certain death weren't entirely off-base:
I mean I don't think he — I'm just saying it's a valid theory. I can see it makes sense, it has a beautiful — it's a nice circle [that] they are born together in the womb and then he kills her at the end…It makes sense. […]

You could say that could — that the motivation for doing that would be the same for killing Cersei, but I haven't seen anything yet before Season 7 that would make me believe that he was capable of doing that.
We'll hear more of Game of Thrones Season 7 in the coming weeks, but check out the latest teasers below.