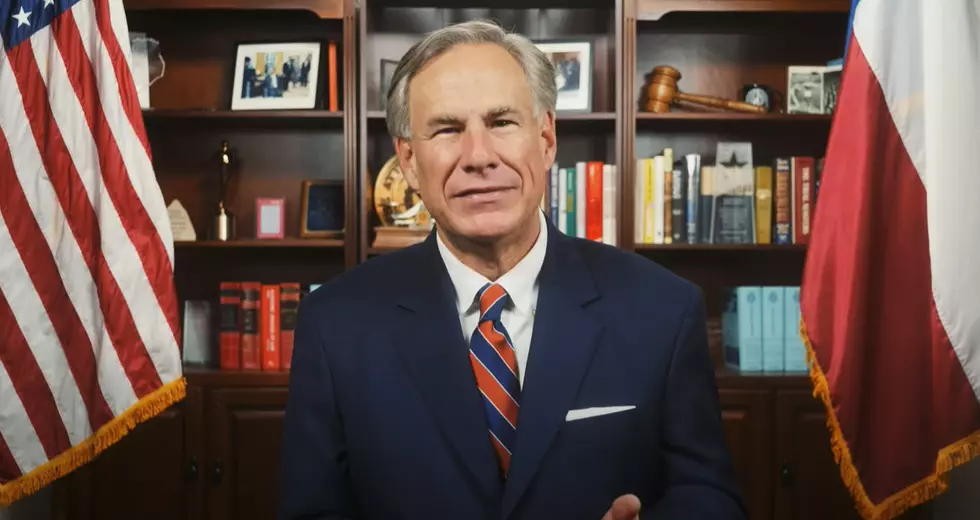 Governor Abbott Says No More Masks In School As Of June 5
Governor Abbott - YouTube
Texas Governor Greg Abbott today issued a new Executive Order prohibiting counties, cities, school districts, public health authorities, or government officials — from requiring or mandating wearing a mask. Public schools can continue through June 4. As of June 5, no student, teacher, parent, or other staff member or visitor can be "required" to wear a mask while on campus.
As of this Friday, May 21, local governments or officials that attempt to impose a mask mandate or impose a limitation inconsistent or in conflict with the Governor's Executive Order, can be subject to a fine of up to $1,000.
Governor Abbot Says:
"The Lone Star State continues to defeat COVID-19 through the use of widely-available vaccines, antibody therapeutic drugs, and safe practices utilized by Texans in our communities," said Governor Abbott. "Texans, not government, should decide their best health practices, which is why masks will not be mandated by public school districts or government entities. We can continue to mitigate COVID-19 while defending Texans' liberty to choose whether or not they mask up."
Are there exemptions?
Yes, exempt from the Executive Order are state-supported living centers, government-owned or operated hospitals, Texas Department of Criminal Justice facilities, Texas Juvenile Justice Department facilities, and county and municipal jails.
Click here to view the Governor's Executive Order.
LOOK: Here Are 30 Foods That Are Poisonous to Dogs
To prepare yourself for a potential incident, always keep your vet's phone number handy, along with an after-hours clinic you can call in an emergency. The ASPCA Animal Poison Control Center also has a hotline you can call at (888) 426-4435 for advice.
Even with all of these resources, however, the best cure for food poisoning is preventing it in the first place. To give you an idea of what human foods can be dangerous, Stacker has put together a slideshow of 30 common foods to avoid. Take a look to see if there are any that surprise you.
LOOK: What are the odds that these 50 totally random events will happen to you?
Stacker
took the guesswork out of 50 random events to determine just how likely they are to actually happen. They sourced their information from government statistics, scientific articles, and other primary documents. Keep reading to find out why expectant parents shouldn't count on due dates -- and why you should be more worried about dying on your birthday than living to 100 years old.