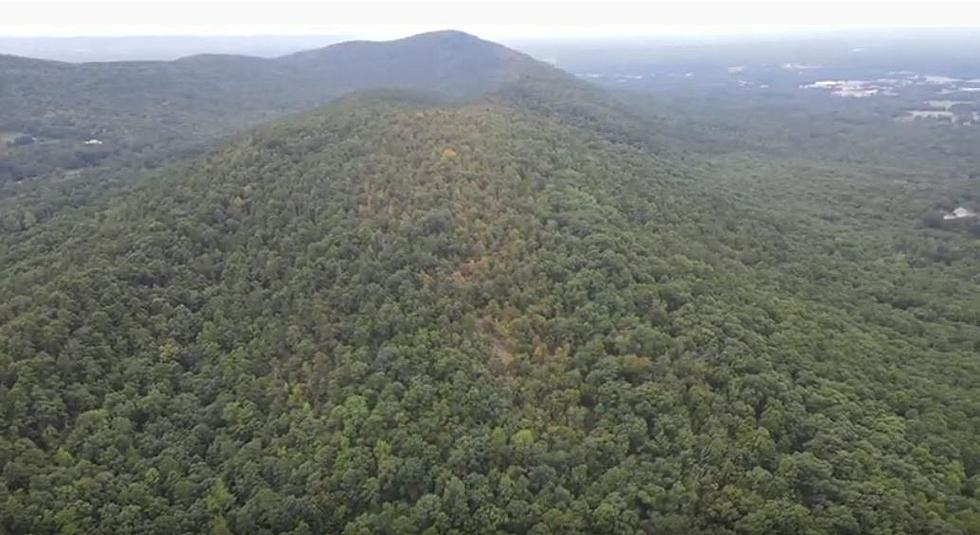 Hidden Gem: Have You Ever Been to Balanced Rock in Hot Springs?
YouTube
Do you enjoy hiking like me? In Arkansas, there are numerous areas where you bask in the beauty of the natural state. But have you ever heard of Balanced Rock in Hot Springs National Park?
When I lived there for almost 11 years I thought I discovered all the places one could hike but guess what, thanks to Gabe and his recent visit to Hot Springs now I know about Balanced Rock just north of downtown. I guess it's what I would call a hidden gem because I never knew it was there. As Gabe explains in the video attached below he said it offers some of the most beautiful views of the rugged Ouachita mountains surrounding the city. Gabe gives precise directions on how to get to the sunset trail that travels southwest over Sugarloaf Mountain past Balanced Rock and across Blacksnake Road. Once on the trail, you will be greeted by markers that will lead you along your journey through a canvas of tall pine, hickory, and oak trees blanketed among the dense forest.
The first half a mile of this trail is very steep and rugged and may be difficult for older adults and younger kids. Just make sure you are wearing the proper shoes and take plenty of water as it can become very hot during the summer months.
At one point along the way, you will come to a marker that educates about the native Indians who once roamed this land searching for a unique rock called Novaculite that they would mine for to make sharp-edged tools and weapons such as arrowheads.
Once you arrive at Balanced Rock you will then see why it's named this by the huge boulders that sit atop one another. The views are spectacular at this point with plenty of rugged terrain and other nearby boulders.
Personally, I believe this region would be absolutely gorgeous during the upcoming fall season plus it would be a lot cooler to hike.
So, there it is. The next time you're in Hot Springs and you have some time to explore take a trip to Balanced Rock. For complete directions watch this incredible video shot by Gabe on his recent trip there.
RANKED: Here are the most popular national parks
To determine the most popular national parks in the United States, 
Stacker
 compiled data from the 
National Park Service
 on the number of recreational visits each site had in 2020. Keep reading to discover the 50 most popular national parks in the United States, in reverse order from #50 to #1. And be sure to check with individuals parks before you visit to find out about ongoing, pandemic-related safety precautions at 
www.nps.gov/coronavirus
.
LOOK: Stunning vintage photos capture the beauty of America's national parks
Today these parks are located throughout the country in 25 states and the U.S. Virgin Islands. The land encompassing them was either purchased or donated, though much of it had been inhabited by native people for thousands of years before the founding of the United States. These areas are protected and revered as educational resources about the natural world, and as spaces for exploration.
Keep scrolling for 50 vintage photos that show the beauty of America's national parks.