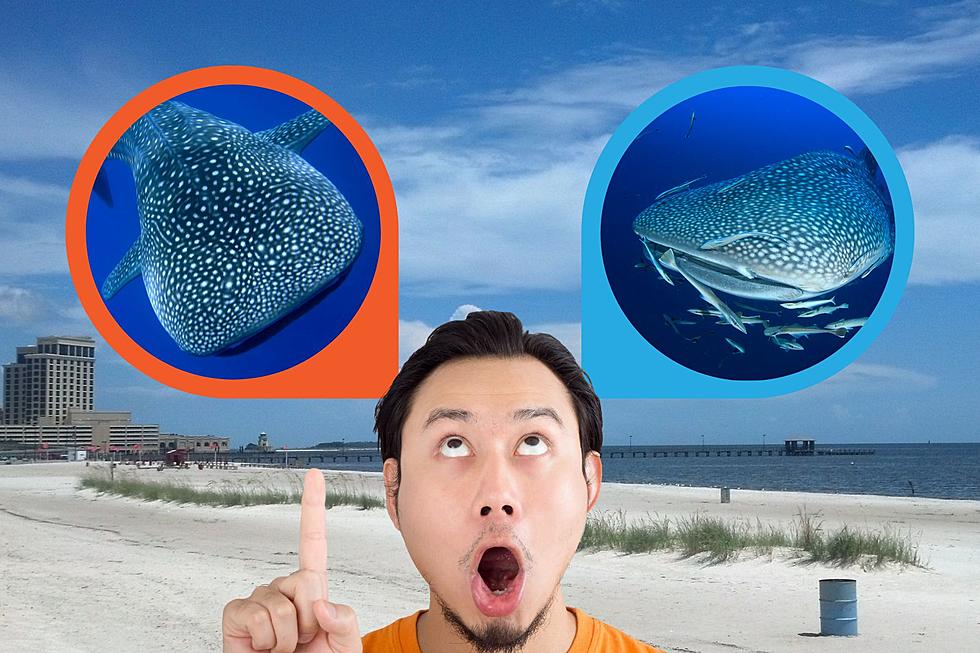 Researchers Tag Two Massive Whale Sharks Near Destin, Florida
Canva
A pair of whale sharks is making waves (literally) along the Florida Gulf Coast. Researchers have successfully tagged and started tracking Ivey and Oliver after footage of these massive fish was shared thousands of times on social media.
When Did These Whale Sharks Appear?
Check out the TikTok video from earlier this month (July 19) in which one huge whale shark is seen just chilling next to boats near Destin, Florida, a popular tourist destination along the Gulf of Mexico.
Are They Whales or Are They Sharks?
Despite having 'shark' in their name, whale sharks are a notably docile species of filter feeders who can grow up to 60 feet in length. Their primary habitat is warm-temperature seas and tropical waters; although they've been known to migrate to areas near Quintana Roo, Mexico for seasonal feeding, spotting whale sharks as far north as Destin is an unusual occurrence.
Where Are The Whale Sharks Now?
The University of Southern Mississippi's Center for Fisheries Research and Development wanted to learn more about the whale shark sightings and is now following the movement of gentle giants Oliver and Ivey after fitting their fins with satellite tracking devices.
Oliver seems to have traveled west towards Pensacola Beach while Ivey is still vibing off the coast of Destin.

How Can You Help These Whale Sharks?
Researchers ask anyone who spots these sharks to complete this survey to assist them in compiling data about the pair.
LOOK: The longest highways in America