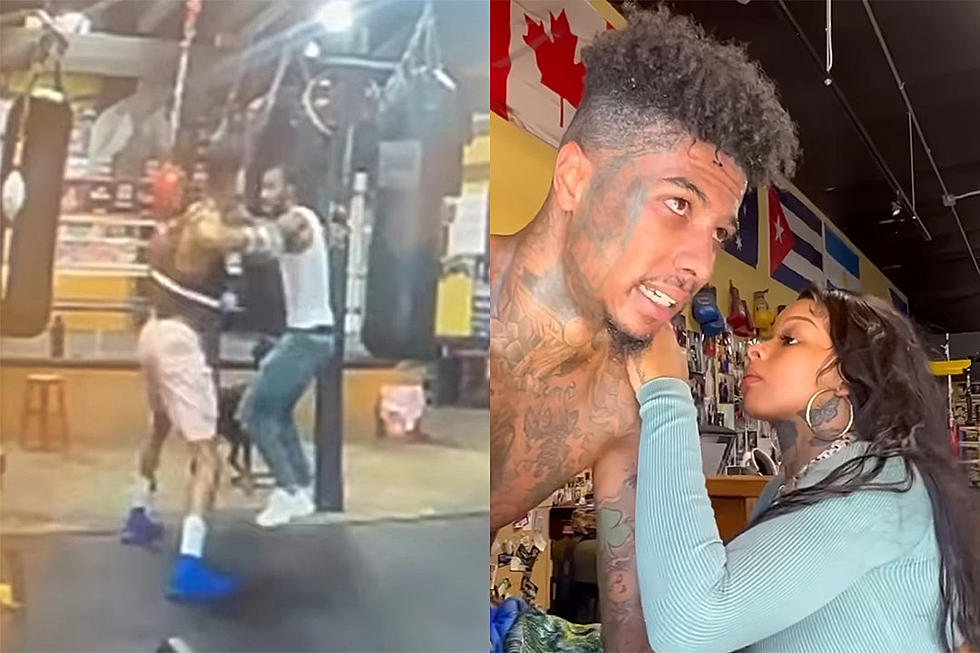 Man Who Stabbed Blueface Won't Go to Jail Since Rapper Is Not Cooperating With Police – Report
bluefasebabyy/Instagram/ESNEWS/YouTube
The man who allegedly stabbed Blueface during a boxing workout over the summer reportedly won't face legal repercussions because the rapper refuses to cooperate with the investigation.
Blueface Refuses to Press Charges in Stabbing Incident
On Tuesday (Sept. 19), TMZ reported the Los Angeles County Sheriff's Office has refused to take on the case of Blueface being stabbed at a boxing gym back in August. The reason is their key witness, Blueface, reportedly refuses to be a part of the investigation. Video of the incident, which can be seen below, is not enough evidence to file charges against Blueface's attacker, and with the Los Angeles rapper unwilling to come forward, investigators have no case.
XXL has reached out to the Los Angeles County District Attorneys Office for comment.
The Blueface Stabbing Incident
Back on Aug. 22, Blueface uploaded video to his Instagram that showed him punching a man who was not participating in the session during a boxing workout. The man subsequently appeared to pull out a knife and poke Blueface.
"I won't be able to fight Oct. 14," Blueface wrote under the video on his IG story. "I was stabbed today by some random guy."
TMZ reports Blueface refused aid on the scene and refused to ID his attacker. According to the celebrity news site, the man who allegedly attacked Blueface, Brandon Henrysnell, turned himself in on Aug. 24, and was initially booked for felony assault with a deadly weapon.
See Rappers Who Beat Major Legal Cases and Walked Away With a Victory
Hip-hop came out with a win in some way in these cases.