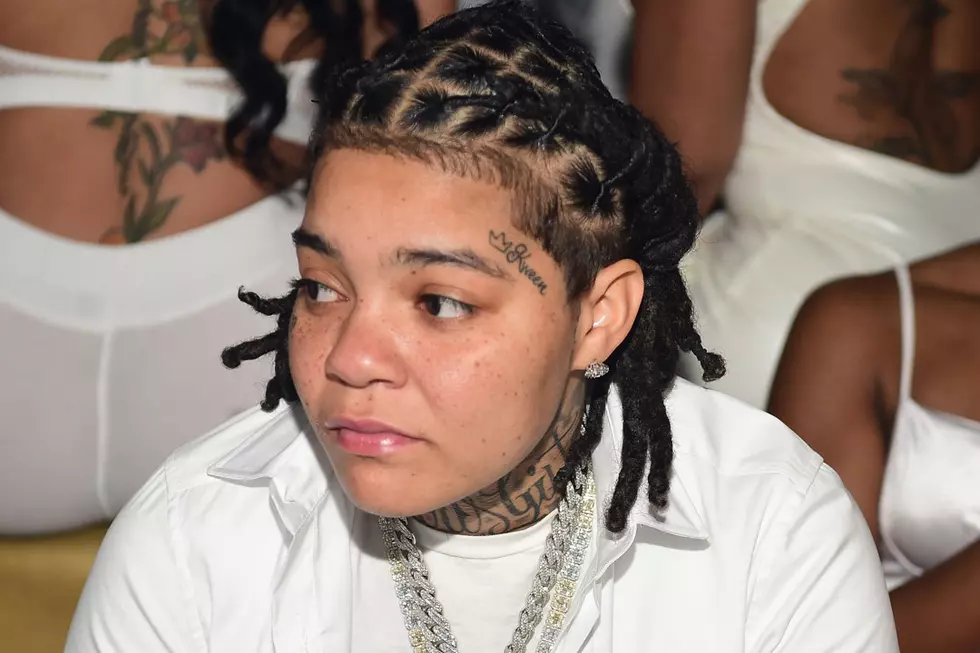 Fans Concerned About Young M.A's Health After New Video Appears Online
Prince Williams/WireImage
UPDATE (March 15):
Young M.A has provided XXL with an official statement regarding her current health status:
"As many of my supporters know, I've been dealing with various personal health issues the last few years," the statement reads. "I recently was hospitalized and was successfully treated for several conditions. I'm doing better now, will take some time but I'm on the road to recovery and look forward to the future. Rest assured I'm in good spirits and everything will be explained in the MUSIC! Plus documentary... Love y'all MAB! Don't worry I'm good! -M.A"
ORIGINAL STORY (March 14):
Fans are vocalizing their concerns regarding Young M.A's health and well-being after videos began circulating online of the rapper in a barber chair.
On Tuesday (March 14), an initial clip surfaced on the internet, showing the Brooklyn rhymer in what appears to be comedian and celebrity barber @fatsdabarber's chair, getting a shape-up and her dreadlocks retwisted. In the short video, shared by Instagram blog @gossipofthecity, there is a before-and-after of Young M.A getting her hair done. However, what fans have expressed worry about is her physical appearance and if M.A may be battling some sort of health issues.
Young M.A also began trending on Twitter, with some fans extending prayers and sharing gentle messages.
One person said, "God bless you young ma, I declare and decree love and health over your body amen."
Another wrote, "Whatever Young MA has going on is honestly none of our business. Now is not the time to speculate or speak negatively. Just wish her well and let it be."
Another Twitter user brought attention to the barber posting the video of Young M.A to social media, writing, "That barber is completely f**kin wrong and unethical!!! Young MA whole body language looked like she ain't wanna be recorded and you posted that s**t? 🗑️"
Young M.A has not spoken out on the circulating video and her Instagram page has been wiped clean. She did, however, repost the barber's IG Story video, which shows her in the barber chair after receiving her shapeup.
XXL has reached out to Young M.A's team for a comment.
Following this recent video of Young M.A making its rounds online, a video of her from December of last year, in an electric wheelchair at a grocery store, appears to have resurfaced as well. In the clip, a woman spotted the "Ooouuu" rapper and was uncertain if it was actually her. At the end of the video, the woman spoke confidently, stating that she saw M.A several times in the store and was certain it was her.
Many people on social media have drawn their own conclusions as to what has attributed to Young M.A's potential health issues or are speculating about what is going on with the rapper, noting the yellow color of her eyes, but nothing regarding Young M.A's health has been confirmed at this time.
See the Videos of Young M.A Below
Scroll Down to Find Reactions to Young M.A's Viral Video
See Rappers' Real Names