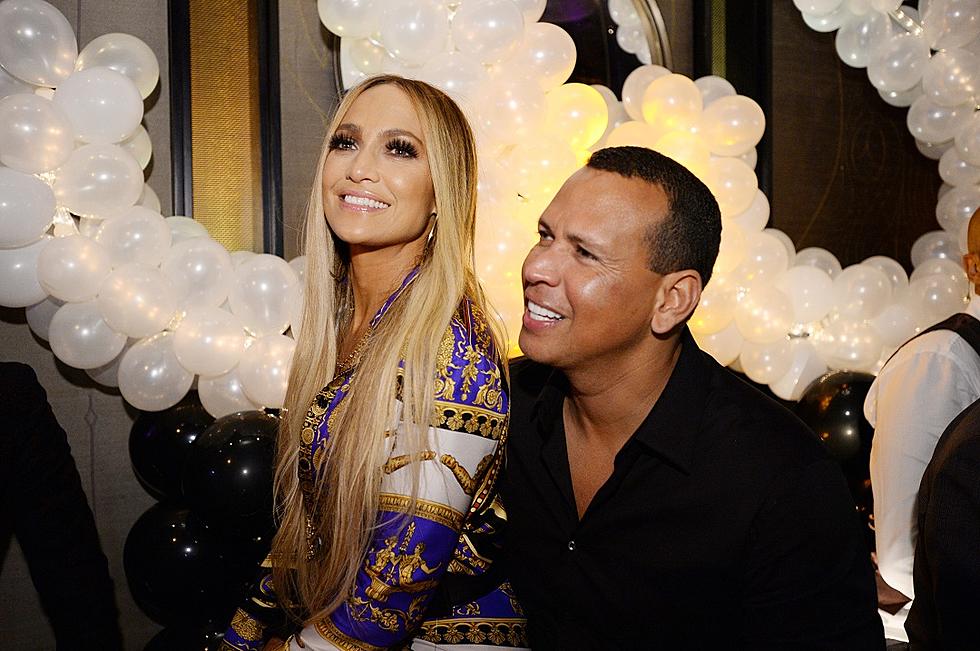 Jennifer Lopez Once Asked Supreme Court Justice Ruth Bader Ginsburg For Marriage Advice
Getty Images for TAO Group
J.Lo is a real one for asking a question many individuals are trying to find the answer for.
At the 2019 Library of National Book Festival in D.C. on Saturday (Aug. 31), Supreme Court Justice Ruth Bader Ginsburg revealed Jennifer Lopez asked to meet with her and wanted to introduce her to fiancé Alex Rodriguez.
"I was called up about a month or so ago by Jennifer Lopez, and she said she would like to meet me and introduce her fiancé Alex Rodriguez," Ginsburg recalled. "She mostly wanted to ask if I had any secret about a happy marriage."
With the newly engaged couple focused on the Supreme Court Justice in her chambers, Ginsburg revealed that "it helps, sometimes, to be a little deaf."
In response to Supreme Court Justice Ginsburg's reveal, J.Lo responded to her story via Twitter expressing how much of an honor it was to receive advice from someone she "looks up to her as a person, a woman, and a human being; but also as a wife, a working woman, and a passionate advocate for equality for women and minorities, the underprivileged of this country."