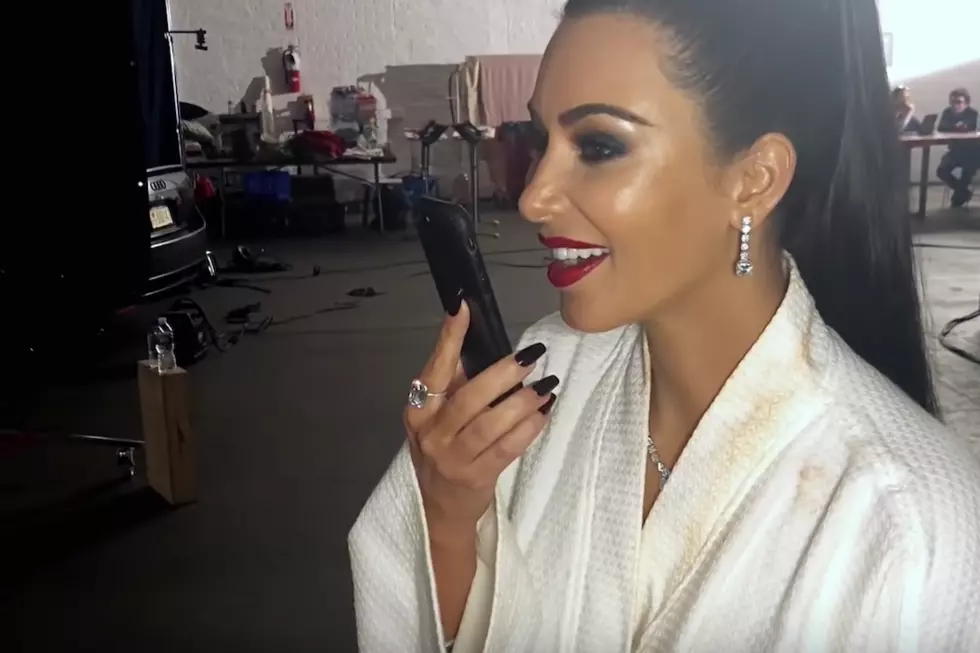 Kim Kardashian Gets Emotional While Telling Alice Johnson She's Getting Out of Prison
YouTube
This May, Kim Kardashian West met with president Trump to discuss freeing Alice Marie Johnson, who was imprisoned and sentenced to life without possibly of parole for a nonviolent drug offense in 1997. It was her first offense,
Now, we get to see the reality star break the news to Alice. In an emotional clip teasing the season finale of Keeping Up With the Kardashians, we see Kim K on the phone with Johnson's lawyers. "I'm at a shoot so I cannot cry," the 38-year-old says as she fans away tears. While the lawyers keep insisting this never would have happened without her, the gracious mother of three kept repeating the words: "We did it."
Things get really emotional when the lawyers patch in Alice from prison. Kim is under the impression that the inmate has already heard the news, but she had not.
"Oh my gosh, Alice, you're out," a happy Kim exclaims to joyous screaming, laughter, and, of course, tears.
The heartfelt scene will be featured in the Keeping Up With the Kardashians season finale, which is set to air Sunday night (December 9) at 9pm on E!.
Watch the emotional clip below.
Celebrities Showing Their Charitable Sides