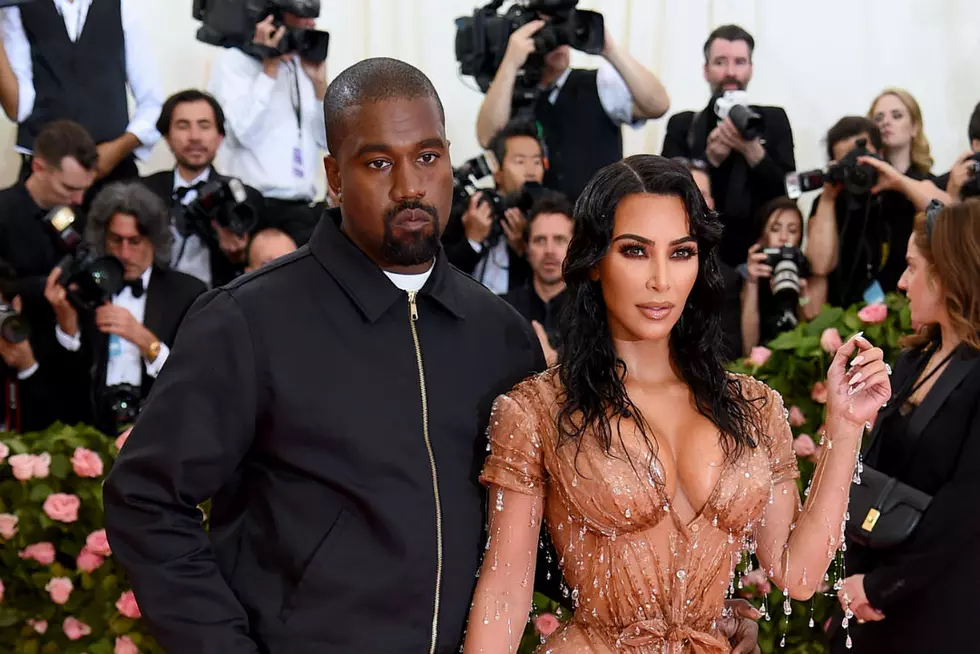 Kim Kardashian Says She Removed Fake Nipples From Met Gala Dress After Kanye West Disapproved
Jamie McCarthy, Getty Images
On Tuesday (Nov. 5), Kim appeared on an episode of The Real to promote her latest business ventures. Amid talks of her shapewear line and her new perfume, Kim addressed a controversial recent episode of Keeping Up With The Kardashians. On it, the Jesus Is King rapper revealed that he no longer approved of his wife dressing sexy as she tried on her 2019 Met Gala outfit the night before the big event. Kim explained that there was more to the story, however.
"Well the dress initially, since I was wet coming out of the water, there were nipples attached to it," Kim began. "I think with editing—I don't know. I'm not sure if we actually put that part into that fight. He was really certain that he didn't want that on the dress and had mentioned it multiple times. And that was still on there, so we did have that discussion. I obviously want to be appropriate for my children and there's enough for them to see already. I could tone it down a little bit. I totally compromise."
On the original episode that aired on Oct. 13, 'Ye told Kim that he did not approve of her outfit and that her sexy pictures are having a negative impact on him.
"I just made this transition from being a rapper, looking at all these girls, looking at my wife," Kanye can be heard telling Kim. "Like, 'Oh, my girl needs to be like the other girls, showing her body off.' I didn't realize that that was affecting my soul and my spirit as someone that's married and loved, and the father of now, what—about to be four kids? A corset is like a form of underwear. It's hot. It's like, it's hot for who, though?"
"You built me up to be this sexy person and confidence and all this stuff," Kim said. "And just because you're on a journey and you're on a transformation doesn't mean that I'm in the same spot with you."
You can view Kim Kardashian's full 2019 Met Gala look for yourself below.
See Photos of Rappers' Fashion Choices in 1997