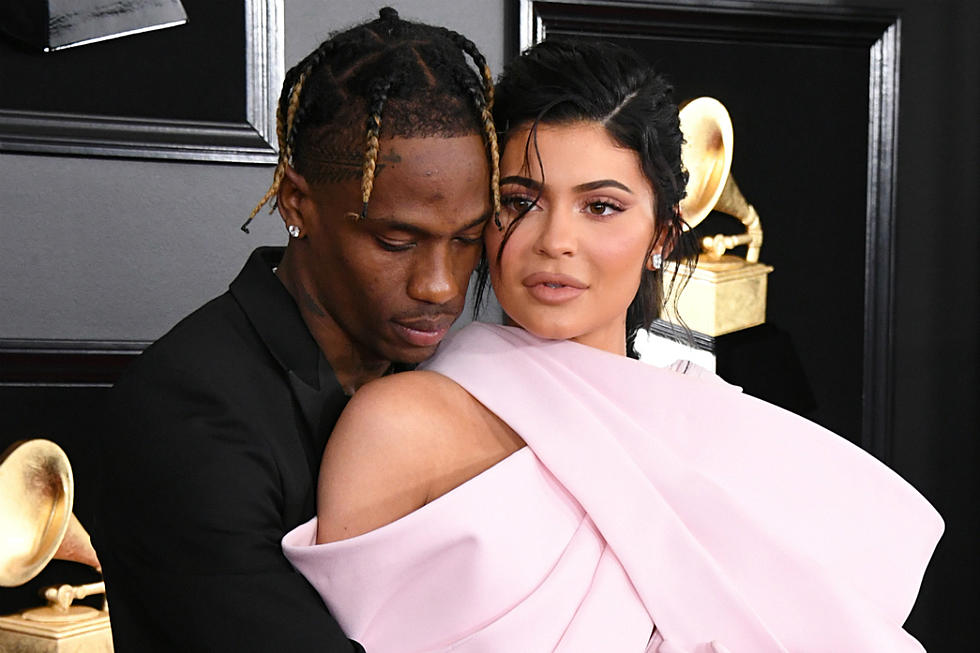 Kylie Jenner Adds Fuel to Those Travis Scott Engagement Rumors
Jon Kopaloff, Getty Images
The Keeping Up with the Kardashians star has once again sparked engagement rumors after posting a video that sees her wearing a diamond on her ring finger. On Sunday (Feb. 17), while on her way to a secret cover shoot, Jenner shared a clip of herself driving—and we can clearly see the massive rock on that ringer.
But is the couple really engaged for real this time? There's really no way to know unless she confirms it, but Jenner has a history of trolling fans about her relationship status. This is hardly the first time she and Scott have fueled rumors. Not only do the two call each other "wife" and "hubby" all the time, but during the 2019 Super Bowl earlier this month, the rapper shared a photo of Jenner backstage on his Instagram. In the pic (seen below), she's wearing the same tear-drop cut diamond on her ring finger.
During recent Tonight Show appearance, Jenner's older sister, Kim Kardashian, weighed in on all the speculation and the Super Bowl photo, telling host Jimmy Fallon, "I think she would have told me. She's pretty secretive, but I'm sure she would have told me. I'm not really sure. But I don't think so."
At this point, we'll just have to wait for either Jenner or Scott to ~officially~ spill the beans.
The 19 Quickest Celebrity Engagements