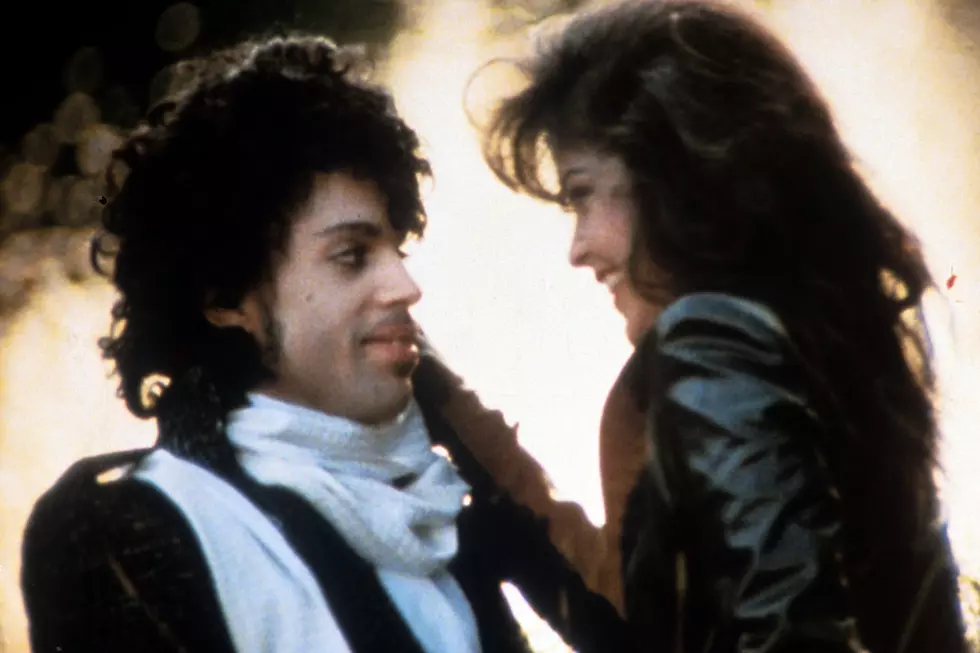 Stream the Deluxe Reissue of Prince's 'Purple Rain'
Warner Bros, Getty Images
The highly anticipated re-issue of Prince's classic, Purple Rain has finally arrived. The release from NPG Records/Warner Bros includes remastered versions of the album's classics, as well as previously unreleased songs including "Our Destiny/Roadhouse Garden."
Prince often played the aforementioned previously unreleased songs songs at his live performances during the late 80s. "Our Destiny" is an orchestral ballad featuring The Revolution's Lisa Coleman on vocals behind a string quartet. Meanwhile, "Roadhouse Garden" is an upbeat track that boasts soothing synths and a call-and-response chorus, with Prince singing alongside Coleman and keyboardist Matt "Dr." Fink.
The is the first time the album has been remastered since its initial 1984 release, and the label says Prince himself oversaw the remastering back in 2015. The reissue comes in two packages—deluxe and expanded deluxe. Both of the packages feature a remastered version of the album but a second disc features 11 songs "from the vault and previously unreleased." A press release says six of those songs "have never been released or distributed in the collector or bootleg community." Among the tracks included is a solo version of "Possessed" and a studio version of "Electric Intercourse." Additionally, the expanded version includes a third disc of single edits and B-sides and a DVD of a 1985 performance by Prince and the Revolution in Syracuse, New York.
Purple Rain is the album that launched Prince into superstardom, stamped by classics including "Let's Go Crazy," "Purple Rain" and "When Doves Cry."
Take a listen below. Order the album here.
Worst to Best: Every Prince Album Ranked