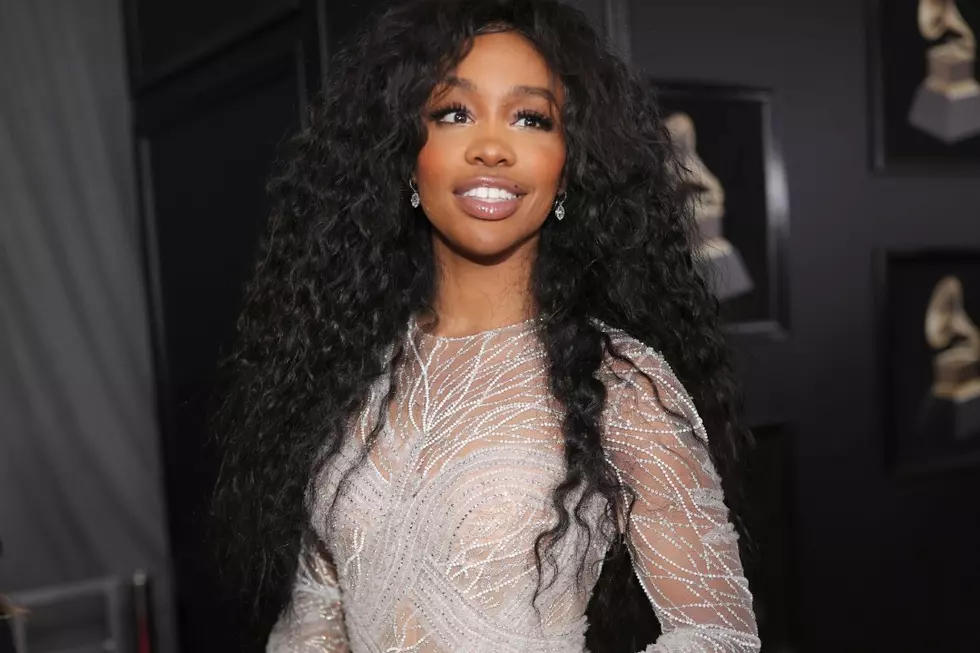 SZA's Voice Is 'Permanently Injured' After Suffering Swollen Vocal Cords
Christopher Polk, Getty Images
A week ago, it was announced that SZA was being pulled from a few dates of the TDE Championship tour due to swollen vocal cords as a hope to help prevent permanent damage. But according to the singer, the damage may already be done. After her performance at the Madison Square tour stop in New York Tuesday night (May 29), SZA wrote some concerning since-deleted tweets.
"My voice is permanently injured," the 27-year-old admitted. "Tonight was the test. That settles that I jus[t] wanna be left alone, my priorities are f---ed up. They been f---ed up. I need space goodbye."
After TDE founder Top Dawg broke the news last week, SZA further explained what she was dealing with in an Instagram post.
"I've been touring for 11 months," said the caption. "This didn't happen overnight. I've been troubleshooting for a while now and Usually steroids and pushing through help. They don't this time. I'm not sick my voice just won't f---king work."
She continued: "If I don't pause now I'll be forced to pause permanently."
Read the full statement below.
10 Things You Didn't Know About SZA