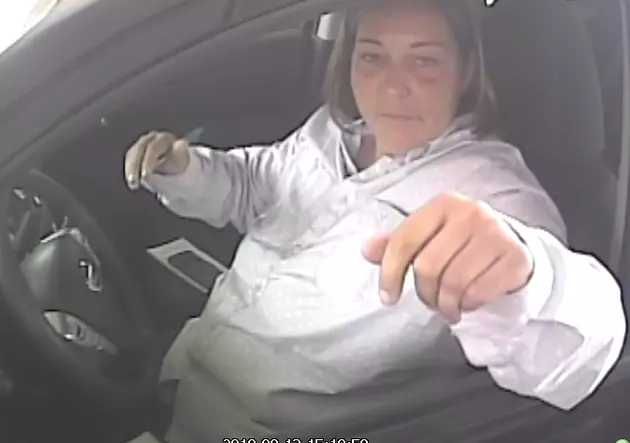 Texarkana Suspect Uses Stolen ID to Withdraw Thousands of Dollars
TTPD
Texarkana Texas Police are looking for your help in finding a suspect who allegedly stole an ID and used that to withdraw thousands of dollars from the victims bank accounts.
Authorities say in July, a woman's identification was stolen during a vehicle burglary. On August 13, this woman allegedly used that identification to withdraw several thousand dollars from the victim's accounts at two local banks.
In all, authorities alleged she went to four different branches of these banks within minutes of each other. Because she very closely resembles the victim, the tellers at none of the drive thru lanes had reason to question the transactions at the time.
She was seen driving a black Nissan Versa, The Texas license plate number on the vehicle has been previously reported stolen.
If you have any information on this crime, you are asked to call Texas Side Police  at 903-798-3116, or Texarkana Area Crime Stoppers at 903-793-STOP.