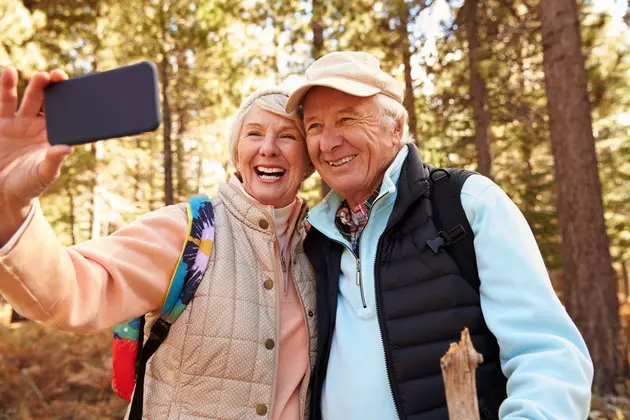 23rd Annual Senior Expo Friday Sept 16 And It's Free
monkeybusinessimages
Make plans to be a part of the fun on Friday, September 16, 2022. The Senior Expo will begin at 9 AM and go until Noon at the Texarkana Texas Convention Center located at 4610 Cowhorn Creek Loop in Texarkana and it's Free!
The 23rd Annual Senior Expo
It's the 23rd Annual Senior Expo brought to you by Wadley Regional Medical Center.
What Kind of Things and Services Will be Taking Place at The Senior Expo?
Over 100 professionals will be available to talk with you and answer any questions you may have about their products and services. This event is geared towards anyone 50 years of age and older.
Get free health screenings like blood pressure, blood sugar, cholesterol and more. Find out about living options available for seniors in the Texarkana area. There will also be information about investments, retirement, exercise and living your best life. There will also be door prizes from the vendors
The Senior Expo is For Anyone 50 Years of Age and Older And it's Free
The 23rd Annual Senior Expo is free so come out and enjoy the vendors, information, products and health screenings plus door prizes and tons of freebies!
This year's Senior Expo is sponsored by Wadley Regional Medical Center, Active Age, Arkansas Blue Cross Blue Shield, Collom & Carney, Legendary Firearms, Senior Health Insurance, Christus St. Michael Health System, and United Health Care.  The Expo is sponsored in part by Pam Specialty Hospital, Red River Credit Union, Southern Caregivers and RRCU Financial Services.
It's the 23rd Annual Senior Expo on Friday, September 16, 2022
KEEP READING: Here are the best places to retire in America
LOOK: Here are the best lake towns to live in
Many of the included towns jump out at the casual observer as popular summer-rental spots--the Ozarks' Branson, Missouri, or Arizona's Lake Havasu--it might surprise you to dive deeper into some quality-of-life offerings beyond the beach and vacation homes. You'll likely pick up some knowledge from a wide range of Americana: one of the last remaining 1950s-style drive-ins in the Midwest; a Florida town that started as a Civil War veteran retirement area; an island boasting some of the country's top public schools and wealth-earners right in the middle of a lake between Seattle and Bellevue; and even a California town containing much more than Johnny Cash's prison blues.