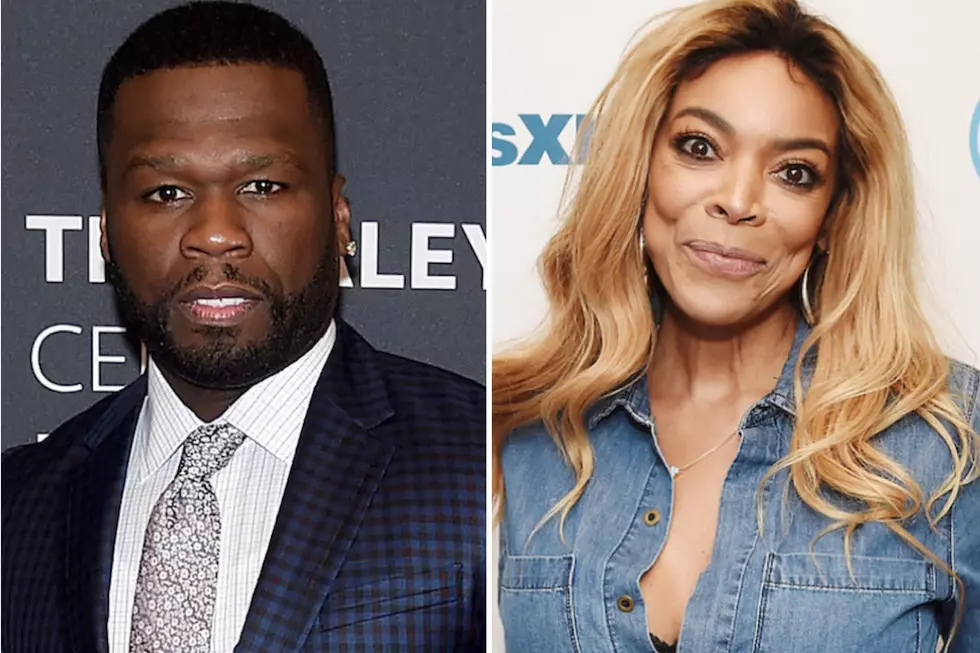 50 Cent Says Wendy Williams Live Fainting 'Looks Like Bad Acting'
Jamie McCarthy / Nicholas Hunt, Getty Images
Just to recap, Williams was dressed up as the Statue of Liberty for Halloween and got overheated in her costume. As she was trying to introduce her segment, she began slurring her words, shaking uncontrollably and suddenly she fell to the ground. The show cut to a commercial break and when it came back on air Williams was conscious and okay enough to finish the program.
Throughout the day, Williams was the subject of jokes and hilarious memes on social media, and 50 joined in on the slander.
"What is this," he wrote in a video post that shows Wendy's live fainting. "It just looks like bad acting to me. LOL she said she over heated in her costume."
The G-Unit leader also posted another video meme incorporating a scene from his show Power and himself laughing in a car and driving off.
On Wednesday's episode (Nov. 1), Williams share what caused her to pass out on live television and was brought to tears recapping the incident, reports New York Daily News.
It was really scary," she told the audience as she began to weep. The 53-year-old entertainer said that paramedics arrived and gave her tests to make sure she was OK. Apparently, she was dehydrated and needed some electrolytes.
Nevertheless, Williams took her shocking TV moment in stride.
"First of all, I was trending all day," she said with a smile. "Fabulous."
Check out 50 Cent's posts above and below.
Worst To Best: Every 50 Cent Album Ranked