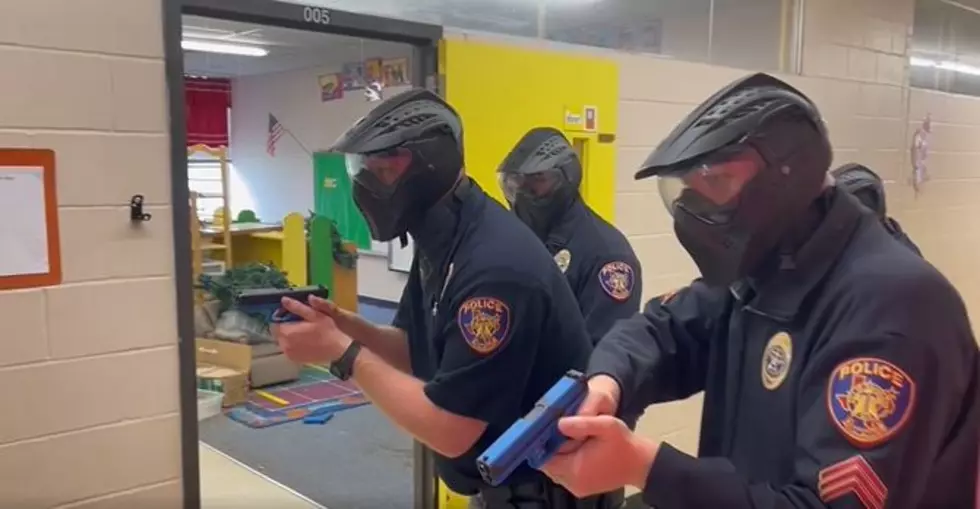 Active Shooter Training Underway for Texarkana Police Officers
TTPD, Facebook
Now that a new school year has begun, the Texarkana, Texas Police Department is fully aware of the recent school shootings that have threatened our communities all across America.
TTPD officers have been going through vigorous training exercises to learn what to do if a Texarkana school were to have an active shooter occurrence. Parents want to know that when they send their kids to school they are in a safe environment. The stress of worrying about a child after the recent shooting in Uvalde, Texas has given every parent the right to know if their child will be protected in light of a similar situation.
The Texarkana Police want you to know they are well-trained and ready to respond in case of an emergency. This extra training course verifies that the TTPD is taking the necessary steps to hopefully avoid a situation like the one in Uvalde.
All their officers, as well as many from area school districts and other police departments, are attending Active Shooter Training over the next several weeks. It's being taught by two of the best tactical instructors in the police department Sgt. James Hargrave and Officer Cory Berry.
The Texarkana, Texas Police Department would like to thank Superintendent Chad Pirtle and the
Pleasant Grove Independent School District
for allowing their police officers to use the old PG Elementary School building for this critical training.
Watch the training video on the Texarkana Texas Police Department
Facebook page.