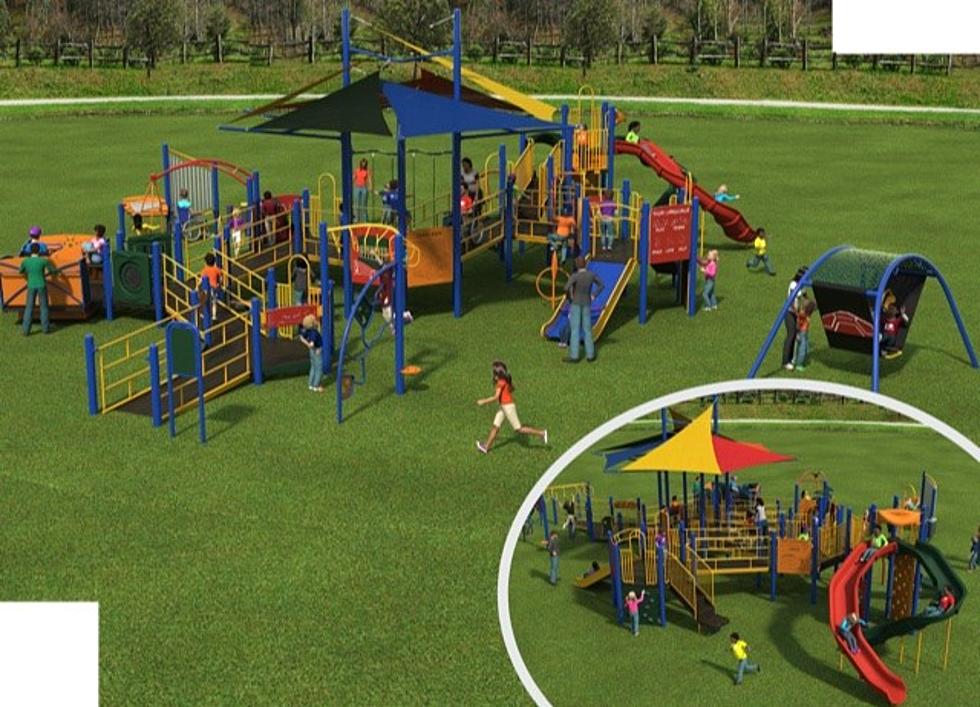 An Inclusive New Playground to be Built at Ashdown City Park
Ronda Pounds
The Ashdown Community Foundation is pleased to announce they have received a 2022 Blue and You Foundation for a Healthier Arkansas Grant to build an inclusive playground at the Ashdown City Park.
This grant is part of 41 awarded in Arkansas which will directly impact 71 of Arkansas' 75 counties.
"We look forward to continuing the partnership with the Blue and You Foundation to strengthen opportunities for all children in Little River County, and surrounding areas," said Ashdown Community Foundation Board Member, Mallory Bailey.
An inclusive playground will allow children of all abilities the enjoyment of safe play with a variety of playground components. This will enable children to develop physically, socially, and emotionally without barriers normally encountered on a playground.
In April, "Splashdown" a splash pad located in the Ashdown City Park held its official grand opening. The project was also made possible by a generous grant from the Blue and You Foundation for a Healthier Arkansas and monies raised from the annual Ashdown Community Auction.
The Blue & You Foundation is a charitable foundation established and funded by Arkansas Blue Cross and Blue Shield to promote better health in the Natural State.
"The Blue & You Foundation has been focused for the past two years on supporting urgent needs that arose due to the pandemic," said Rebecca Pittillo, executive director of the Blue & You Foundation. "The COVID-19 pandemic definitely elevated new health-related needs and emphasized existing needs in our state – social determinants that we hope these grants will positively impact."
Since 2001, the Blue & You Foundation has awarded more than $45 million to nonprofits and governmental agencies in all 75 counties.
LOOK: Here are the best lake towns to live in
Many of the included towns jump out at the casual observer as popular summer-rental spots--the Ozarks' Branson, Missouri, or Arizona's Lake Havasu--it might surprise you to dive deeper into some quality-of-life offerings beyond the beach and vacation homes. You'll likely pick up some knowledge from a wide range of Americana: one of the last remaining 1950s-style drive-ins in the Midwest; a Florida town that started as a Civil War veteran retirement area; an island boasting some of the country's top public schools and wealth-earners right in the middle of a lake between Seattle and Bellevue; and even a California town containing much more than Johnny Cash's prison blues.