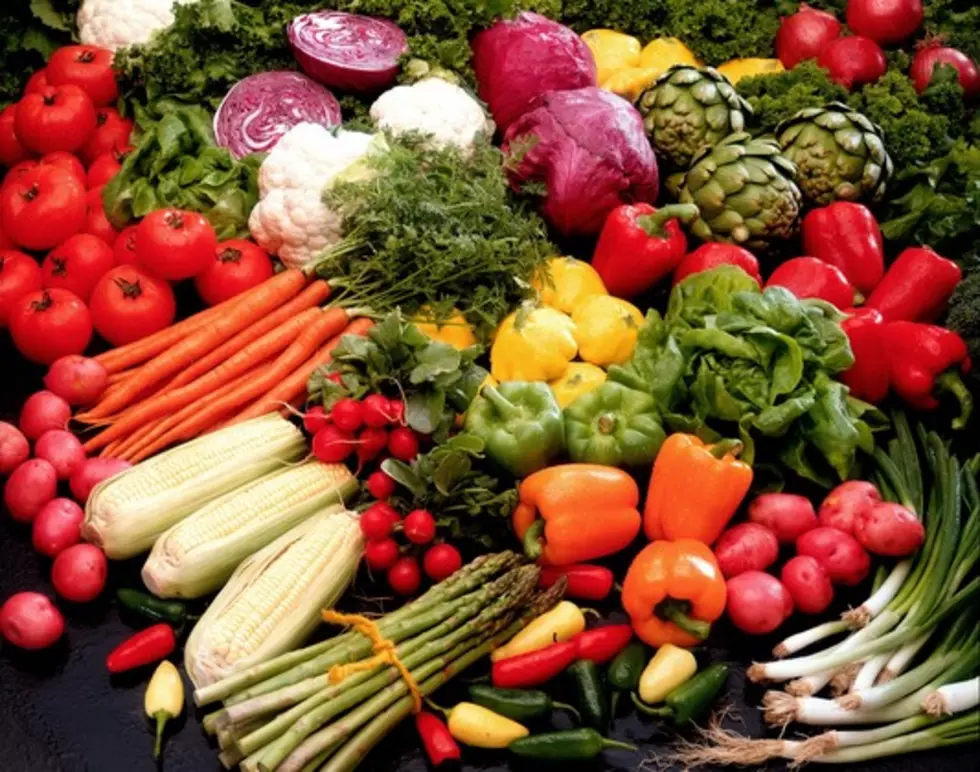 Arkansas "Farm to You" Coming to the Area
Jupiterimages, ThinkStock Images
Arkansas 'Farm to You' exhibit teaches children about agriculture and health.
Fouke Elementary school children are learning about how the food they eat gets from the farm to their dinner table and how this food is used for good health.
This Thursday and Friday April 19 & 20, Arkansas Farm to You will be at the Fouke Elementary. Arkansas Farm to You is an interactive, walk-through display geared toward kindergarten through 6th grade students. The exhibit features ten stations that take the students from the farm, to the table and through the body.
Through this interactive exhibit students will learn where food comes from and how their food choices affect their health so they will make better food choices.
Arkansas' children, like those nationwide, are not eating enough fruits, vegetables and whole grains or getting enough physical activity, so there is a great need to teach children the importance of eating healthy and being physically active from an early age. Arkansas Farm to You is part of Cooperative Extension Service's nutrition education program for youth that spans pre-K through 12th grade.
The Farm to You adventure begins at Farmer Fred's Arkansas Plate Farm. On his farm, he raises dairy and beef cattle and chickens, grows rice and beans in the fields and fruits and vegetables in the garden. Children learn that without Farmer Fred, we wouldn't have the foods needed for a tasty Arkansas Plate.
Students learn to look closely at the Nutrition Facts labels on food packages and how to use the information to make good food choices. In the Healthy Café, they practice building balanced meals by selecting a variety of foods from each of the food groups.
The adventure continues into the mouth where they discuss the importance of keeping teeth clean by brushing and flossing every day. Then the students move to the stomach where they learn how healthy foods are digested into nutrients. They also learn to listen to their stomachs and eat just the right amount of food to be healthy.
The students travel through the body learning about how food and physical activity help make them healthy and strong. The journey wraps up in the skin where they learn that frequent hand-washing and use of sunscreen helps protect skin on the outside.