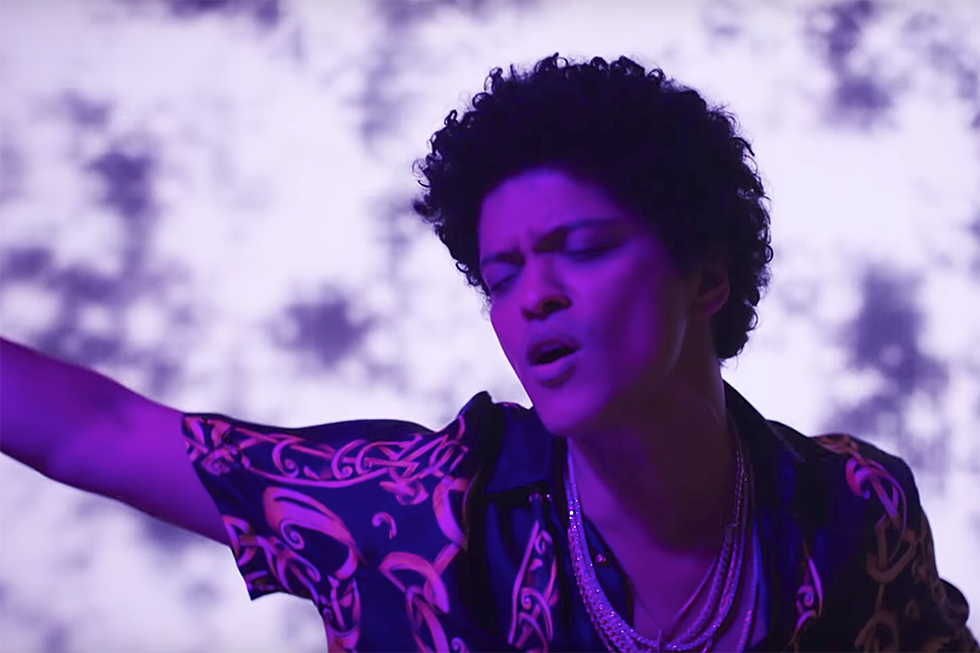 Bruno Mars Drops Surprise Video with Zendaya for 'Versace'
YouTube
Bruno Mars' total magnetism and Zendaya's unmatchable cool have come together in the best video we never knew we needed for his track "Versace On The Floor."
The video is gorgeous in deep shades of Prince-esque purple and indigo. Zendaya is literally star-studded in a shimmering gold (Versace) jumpsuit. Bruno's shirt (also Versace) makes him look like the hottest guy at the beachside bar. The sexual tension between their hotel wall is both palpable and rising. There's just one problem — are we supposed to believe that those keyboard sounds are coming out of that grand piano? Really?
Watch the video and decide for yourself below.
10 Best Looks From the 2017 Teen Choice Awards