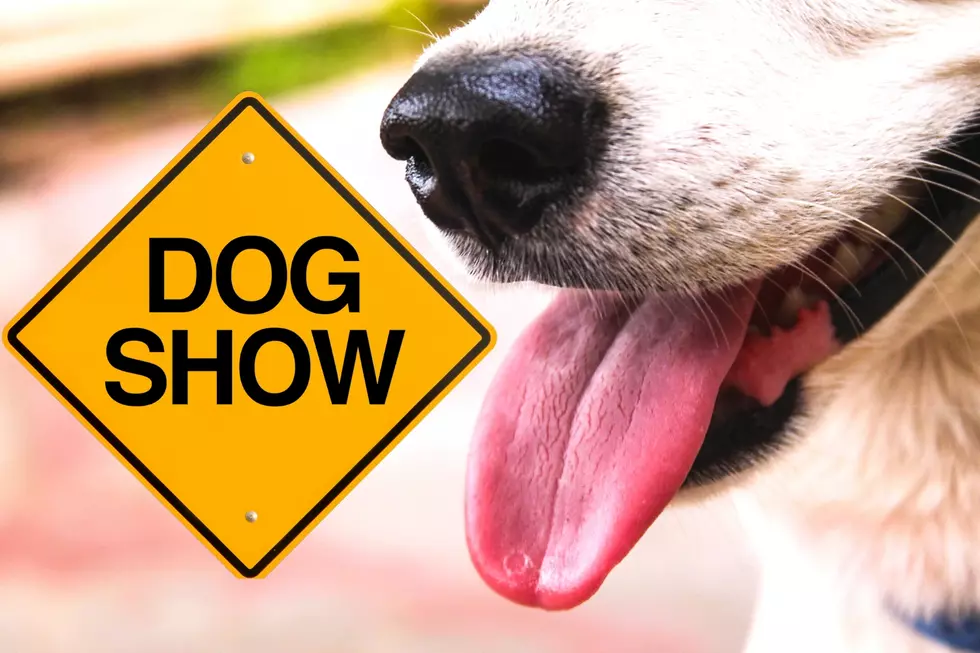 Calling All Dog Lovers! It's The AKC Dog Show in Texarkana in February
Canva
If you love dogs then you do not want to miss this. It's the 2023 AKC Dog Show, happening soon in Texarkana.
The Kennel Club of Texarkana is proud to present the 2023 annual AKC Dog Show that will take place at the Four States Fair in Texarkana, Arkansas next weekend on Friday, February 3, Saturday, February 4 and wrapping up on Sunday, February 5.
A few things to know about a dog show are:
First of all, they aren't called Dog Shows. They are called Conformation. As in conforming. The dogs are judged on their conformity to the appearance of their breed which translates to their ability to breed the perfect ideal puppies in that breed.
This event in Texarkana is one of the biggest Conformations in the Four-State area. There will be over 120 different dog breeds represented from all across the county.
Have you ever been to a dog conformation before? There is a point system. According to the AKC website:
Most dogs compete for points toward their AKC championships. It takes 15 points to become an AKC "Champion of Record." The maximum number of points awarded at an event is five.
Admission to watch the dog show is free. the only charge will be a $5 parking fee at the fairgrounds. You can find out more information about the American Kennel Club here. You can also go to fourstatesfair.com or call (870) 773- 2941 for more information.
KEEP LOOKING: See What 50 of America's Most 'Pupular' Dog Breeds Look Like as Puppies
RANKED: Here Are the 63 Smartest Dog Breeds
Does your loyal pup's breed make the list? Read on to see if you'll be bragging to the neighbors about your dog's intellectual prowess the next time you take your fur baby out for a walk. Don't worry: Even if your dog's breed doesn't land on the list, that doesn't mean he's not a good boy--some traits simply can't be measured.