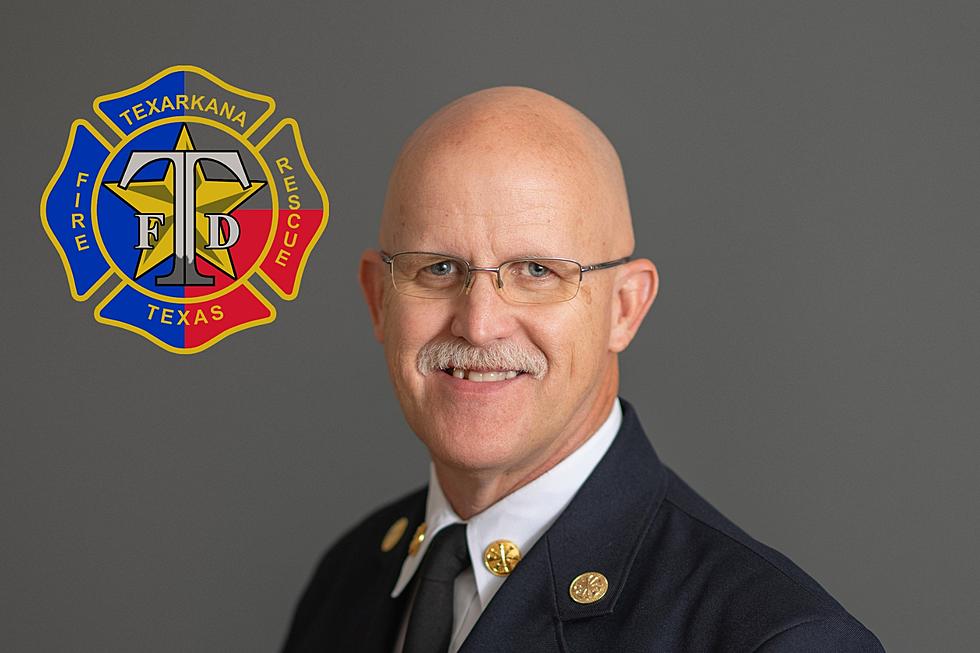 Chris Black Named New Texarkana Texas Fire Department Chief
TTFD, Canva
The Texarkana Texas Fire Department has a new Fire Chief, Chris Black who previously held the position as the Intern Fire Chief has been promoted to head up the fire department, by City Manager, David Orr, pending confirmation from the Texarkana, Texas City Council.
"Orr, says that Black a 26-year veteran of TTFD is an  exemplary leader, and we are fortunate to have such a wealth of experience taking the helm and leading TTFD forward."
"I am proud of the work of our firefighters and first responders to keep our City safe and am confident in Chris's ability to manage this important city function," Orr said
According to a press release, Chief Black began his career with the Texarkana Texas Fire Department in 1997 after graduating as Valedictorian of his Kilgore College Fire Academy class. He was promoted to driver/engineer in 2003 and achieved the rank of Captain and was appointed a Deputy Fire Marsal in 2007. In 2008, he graduated as Valedictorian from the Police Academy at Kilgore College.
Chris was promoted to Fire Marshal in 2010, and Assistant Fire Chief in 2013. He holds an associate degree in criminal justice administration from Texarkana College, an Associate in Fire Science from Louisiana State University, and a Bachelor of Applied Arts and Sciences from Texas A&M University- Texarkana
"I look forward to leading TTFD and continuing to work alongside quality men and women who show professionalism, pride, and hard work every day," Black said.  "The people who make up this great department are the keys to success, and I'm excited to step into this role."
The Texarkana Texas Fire Department is divided functionally into three divisions: Administration, Operations, and Building Life Safety Division. The department employs 72 firefighters who work on three, rotating 24-hour shifts and are housed at five stations across the City.
LOOK: The biggest scams today and how you can protect yourself from them