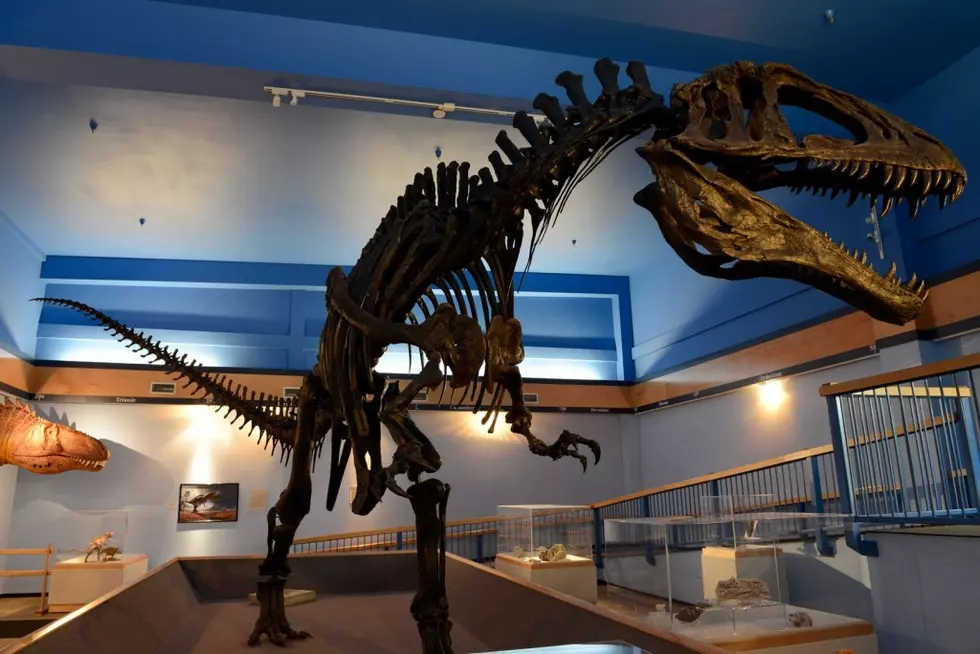 Dinosaur Gallery Reopens At Museum of the Red River – Saturday, April 27th
Dinosaur Gallery - Museum of the Red River.org
The Museum of the Red River's construction project will reach an important milestone at the end of the month. All public spaces-including the Acrocanthosaurus Gallery will open for the first time in three years. The Museum will hold an open house on Saturday, April 27, to commemorate the event.
Festivities begin with a ribbon-cutting ceremony and performance by the Dondoko Taiko drummers at 10:00 am. Other musicians, including flutist Tim Nevaquaya and children's songwriter Monty Harper, are also scheduled to perform. "Mini" art classes and demonstrations will be available throughout the day. One of the highlights is Brian Getz, Indiana's premier balloon artist. Getz has won numerous awards for his work. All activities are free and open to the public.
At 1:00 pm, Dr. Kenneth Carpenter will talk about the Museum's most iconic object: Acrocanthosaurus atokensis. The gargantuan fossil was discovered less than twenty miles away from the Museum. Dr. Carpenter is considered the leading expert on the Cretaceous-era predator. Former state archeologists, Dr. Robert Brooks and Carolynn Neal, will also be in attendance. The two will identify artifacts free-of-charge. (Per Museum policy, a monetary valuation will not be assigned.) A full schedule is available at museumoftheredriver.org.
The Museum of the Red River is the largest cultural institution in a 150-mile radius. Its art collection-which contains over 30,000 objects-spans six continents and most of human civilization. Notable additions to the building include a state-of-the-art storage facility and enlarged educational spaces. The project was made possible by the Herron Foundation, the Idabel Museum Society Inc., the Herron Family, and other donors across the United States.