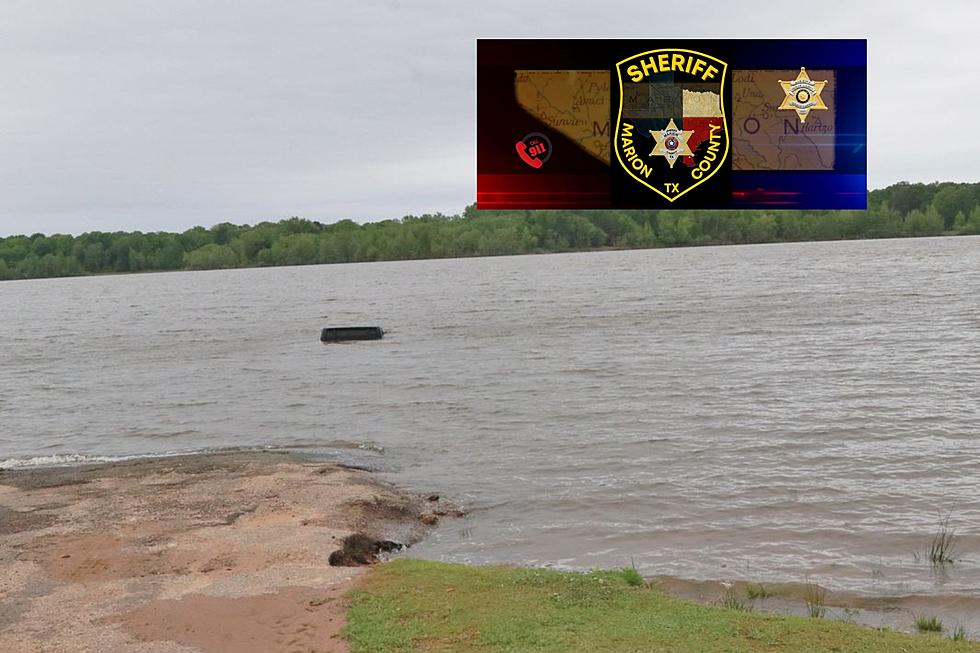 East Texas Woman Missing Found Alive in Submerged Jeep
Canva, Facebook
In a really bizarre case, a Marion County Texas woman who was missing for two days was found alive inside a jeep underwater on Friday, April 7, after being pulled to the surface, according to the Marion County Sheriff's Office.
The woman whose name hasn't been revealed was spotted by some local fishermen who saw the black jeep submerged under the water about 40 feet away from Woody's Camp boat ramp.
The woman went missing on April 5, and if weren't for the roof of the jeep sticking out of the water she might have never been found.
Whenever sheriff officials were retrieving it from the lake they noticed someone was moving inside the vehicle. The missing woman was rescued by authorities and EMS responders took her to the hospital for further treatment. During the investigation, it was determined the woman was listed as a missing person from the Longview Texas Police Department. The identity of the woman is still unknown.

I don't want to chalk this up to divine intervention but it was Good Friday. Just thankful she made it out alive.