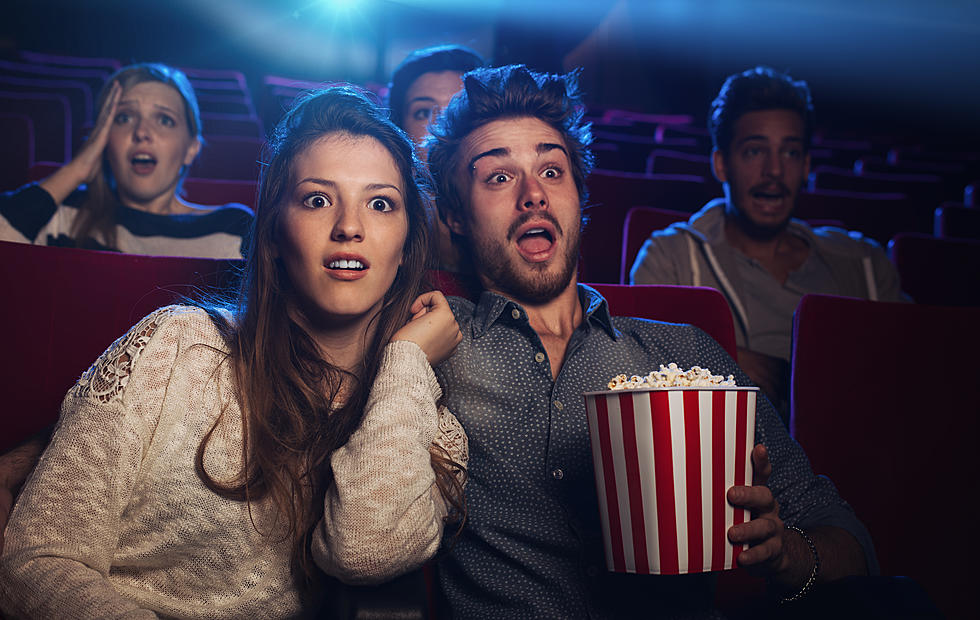 Film Crew Looking for Local People to Star in Feature Movie
Getty Images/iStockphoto
Many years ago in Texarkana when film crews came here to film the movie "The Town That Dreaded Sundown" I was in high school and was chosen to be what they call an 'extra' in the movie.
It was an experience I will never forget, there were a couple of scenes in the movie where you can see me especially in the prom scene that was filmed at the old Arkansas National Guard Armory. It was very hot that night and the building had no air conditioner and I can remember several times where the makeup crew had to wipe the sweat off my brow and face just to continue the scene. So, the next time you watch that movie see if you can spot me. Watch the full movie on YouTube.
Here is a still shot from "The Town That Dreaded Sundown."
Many local people in the Texarkana area were cast to be in this Charles B. Pierce movie that has become a cult classic. It was really cool being able to meet the feature stars in the movie like Ben Johnson, Andrew Prine, and Dawn Wells. So, I guess what I'm trying to say is that if you ever have the chance to be in a movie in whatever capacity, do it.
With that being said, if you have aspirations of being an actor then you may want to audition for an upcoming feature film that is being produced by Academy Award-winning director, M. Night Shyamalan. Untitled Caddo Lake Film (ELO Films) is looking to cast local people from East Texas, Shreveport, and other areas around Caddo Lake. The independent film will showcase the authentic portrayal of life around the Caddo Lake Community. There will be somewhere in the neighborhood of over 40 plus roles they are casting for and no experience in acting is necessary but helpful. Unlike, when I played an extra there was no pay, in this movie everyone that gets a speaking part or role in this movie will get paid.
Casting calls are now being scheduled for in-person auditions or you can submit your audition online. For more information go to their website caddocasting.com. Filming will begin in October 2021. The first casting call is set for Marshall, Texas on August 28, at the Marshall Public Library at 300 South Alamo Blvd.
Popular Child Stars From Every Year
Below,
Stacker
sifted through movie databases, film histories, celebrity biographies and digital archives to compile this list of popular pint-sized actors from 1919 through 2021.
LOOK: The most famous actress born the same year as you
Many of the actresses in this story not only made a name for themselves through their collection of iconic performances, but also through the selfless, philanthropic nature with which many of them approached their stardom. In an age of flipping the script on societal norms, many of these actresses are using their voices and platforms to be advocates for those who are otherwise unheard.