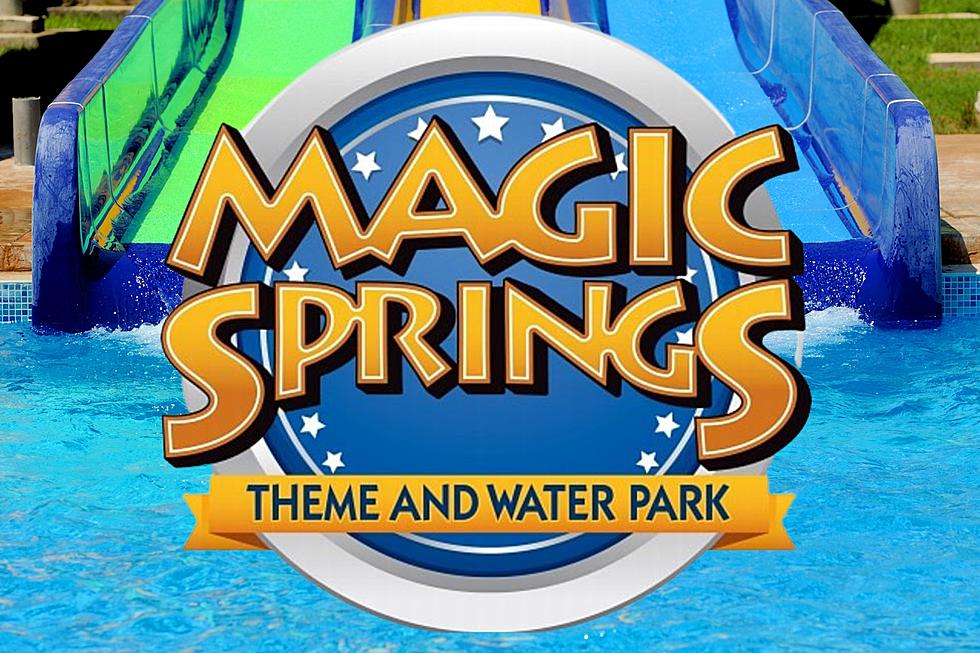 Looking For A Fun Summer Job? Thought Of Magic Springs Yet?
Magic Springs - Canva
Seriously, what a fun job for the summer, Magic Springs has officially announced that hiring season is about to begin for 2023 and they need hundreds to apply. 
Magic Springs Theme and Water Park announced it is now hiring for the upcoming summer season. They have set up seven mass hiring events in the months of March and April at the park, located at 1701 East Grand Avenue in Hot Springs, Ark. They need enthusiastic candidates for full-time, part-time, and spare-time positions.
"We are looking to build a talented and highly motivated team for the upcoming season at the Thrill Capital of Arkansas," said Jessyka Hanna, general manager of the park. "This is an excellent opportunity for entry-level job seekers, as we provide comprehensive training and leadership development. If you are looking for a summer job packed with unforgettable memories and exciting perks, make sure to attend one of our hiring events."
The park needs to hire more than 350 individuals ages 15 and older. They provide flexible working hours and opportunities for advancement, as well as team member perks such as employee-only events and complimentary tickets for family and friends.
This is a massive undertaking each year so here are the hiring events they have set up:
Saturday, March 11 – 10 a.m.-12 p.m.
Saturday March 18 – 10 a.m.-12 p.m.
Tuesday, March 21 – 2-4 p.m.
Thursday, March 23 – 4-6 p.m.
Saturday, April 1 – 2-4 p.m.
Thursday, April 13 – 4-6 p.m.
Saturday, April 22 – 10 a.m.-12 p.m.
The following is a list of positions:
Food Service Associate
Game Attendant
Gift Shop Associate
Guest Relations Associate
Phone Bank Support
Horticulture
Park Services
Toll Booth Cashiers
Ride Operators
Security Teammate
Warehouse Attendant
Lifeguards and Water Safety Positions
Communications Support
Concert Stagehand
EMT
Maintenance Positions
If you think this might be a great place to spend your summer then they need you to bring two forms of identification. Some of the positions available require applicants to be over the age of 18, including those in cash control, EMT (must be certified), human resources, and all security and show positions.
Opening day is Saturday, May 6th.
If you are interested in any of these positions and want to learn more or apply online now, visit MagicSprings.com/Jobs.php. For questions, email Jobs@MagicSprings.com or call 501-318-5332.
Amazing Arkansas Lake Mansion with Panoramic Views & Movie Theater
If you are looking for the ultimate lake mansion... this is it! Located on Lake Hamilton in Hot Springs Arkansas
Promised Land Zoo - Branson, MO
Not the largest zoo in the US but one of the best zoo experiences I've ever had. Check out the pictures below.
Ghost Town of Rush Arkansas
Tour of the Arkansas Ghost Town of Rush