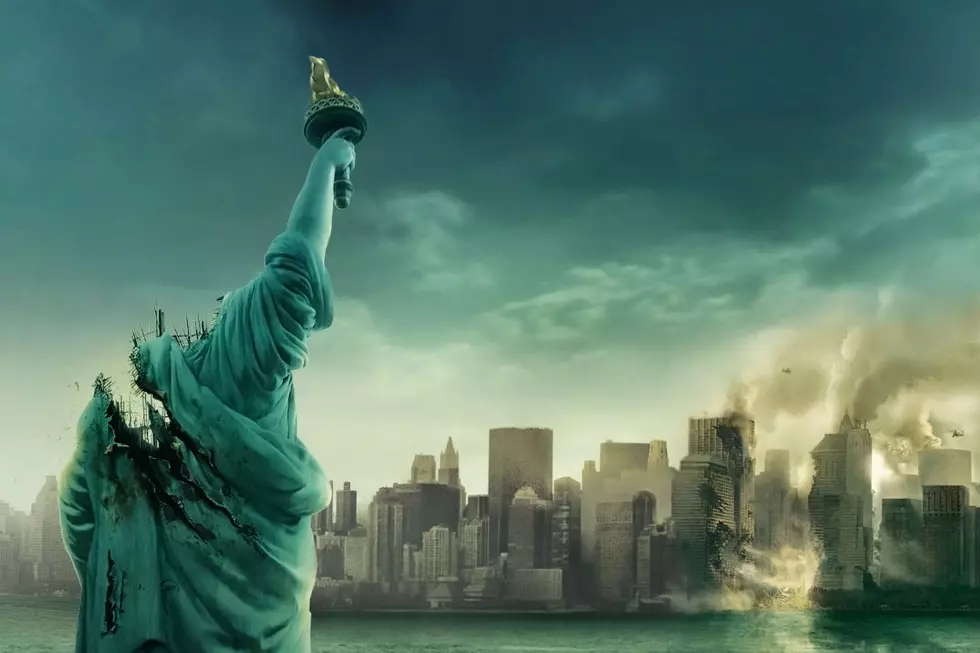 J.J. Abrams' 'God Particle' Will Be the Third 'Cloverfield' Film
Paramount
J.J. Abrams' Cloverfield universe is quickly becoming one of the more interesting cinematic universes. Instead of stringing together a series of connected sequels and spinoffs à la the Marvel and DC cinematic universes, the 2008 found footage thriller has spawned something a little more ambiguous. This year saw the surprise release of Bad Robot's 10 Cloverfield Lane, which was less a sequel to the 2008 movie and more of a blood relative. And now we finally have confirmation of what the third film in the Clover-verse will be.
We predicted it back in February and now it's happening: Cloverfield in space. According to The Wrap, the Abrams-produced God Particle will be the next film in Cloverfield's cinematic universe. The sci-fi thriller will be directed by Julis Onah (The Girl Is in Trouble) from a script by Doug Jung (Star Trek Beyond) and Oren Uziel (22 Jump Street). David Oyelowo and Gugu Mbatha-Raw lead a great ensemble cast that includes Chris O'Dowd, John Krasinski, Elizabeth Debicki and Daniel Bruhl, Zhang Ziyi, Aksel Hennie, and John Ortiz.
God Particle will follow a team of astronauts living on an American space station who believe they've destroyed Earth after an experiment that activated a Hadron accelerator. When a foreign space crew appears, the American team are invited on board, and you can imagine how mysterious and freaky things will get from there.
While God Particle will be the third film in the Cloverfield universe, don't expect it to have any explicit connections to the original 2008 movie or to this year's 10 Cloverfield Lane. Director Dan Trachtenberg told me earlier this year that while the first Cloverfield film doesn't exist in the same timeline as 10 Cloverfield Lane, he thinks the original movie can be a "platform for original stories to be told." He added, "We may see more movies unfolding and connecting in ways that are unexpected." And he was right. Abrams and Paramount Pictures plan to release a new movie within the Clover-verse each year, according to The Wrap.
It'll be exciting to see the mysterious, genre-bending elements of the Cloverfield universe introduced in space. 10 Cloverfield Lane ended (spoiler alert) with the appearance of extraterrestrial space crafts invading Earth, so perhaps there will be some loose connection between those guys and those foreign crew members in God Particle. Or maybe Tagruato has something to do with it. Either way, you can certainly expect Easter eggs in the new movie. Keep your eyes peeled for viral marketing as we approach God Particle's release date on February 24. 2017.