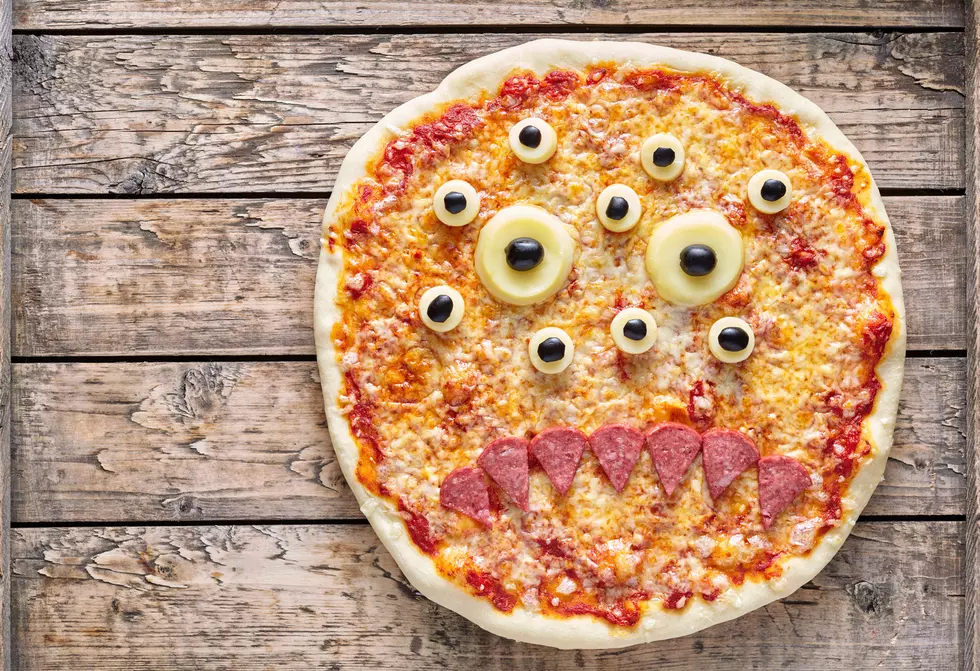 Halloween Deals, Treats, + Freebies at Area Restaurants
ThinkStock
It's almost that time of year for tricks or treats! Well, to tell you the truth, treats are better than tricks. Every year several national chain restaurants will be offering up some ghoulish deals and freebies this Halloween. However, things may be a little different this year.
If you see a restaurant on this list, please check with the restaurant to make sure they are participating in these promotions. Remember, due to COVID-19 some menus or specials could be limited. Again, check with your local restaurant before heading out.
Applebee's has always been known for having some spooky drinks, for example, this year Tipsy Zombie and Dracula's Juice will be served in their Mucho glass for just $5 now through Halloween
Enjoy their happy hour specials $6  spine-tingling boneless wings and $4 half order Texas cheese fries. Sip it all down with a chilling $5 Margarita.
To Go: Get two large one-topping pizzas, a Boo-tacular Oreo brownie, two treat bags including $5 in games to use on your next visit, a free KIDZ BOP Halloween activity sheet, and glow in the dark temporary tattoos, all for $39.99. Ask about their at-home Halloween KIDZ BOP party complete with spooky music and more.
On Halloween Oct 31, Use the DQ mobile app to get a kid's meal for $1.99 includes a choice of an entree, side, drink, and classic vanilla or chocolate Kid's Cone.
Get a real treat with the new Spicy Ghost Pepper Donut topped with strawberry flavored icing, a hint of cayenne, and ghost pepper with covered in sandy sugar. Available now through December at participating Dunkin' Donuts.
Little tots and kids age 12 and under get one free Mr. Mummy Pancake (Dine-in) from 7AM to 10PM beginning October 26-October 30. Mr. Mummy Pancake is topped with creepy cream cheese icing bandages, banana slices, and chocolate chip eyes, all with a purple icing smile.
Celebrate the entire month of October with their signature $5 House Margarita, the Hollow'rita, made with a splash of mango and candy corn and topped off with a spider ring for added effect. (Dine-In Only).
On Halloween Kids 12 and under wearing a costume get a free kids' shake of their choice. Choose from classic flavors or specialty flavors.
$1 Boo! Books are back. Get five coupons for a free Jr. Frosty with the purchase of a Boo Book. This year, books can be delivered by Doordash with a small portion going to the Dave Thomas Foundation.
Check back here for later updates on Halloween deals. So, whether you plan on staying at home or getting out make sure to wear your mask, literally. Have a happy and safe Halloween.
10 Old Fisher Price Toys That Are a Blast From The Past