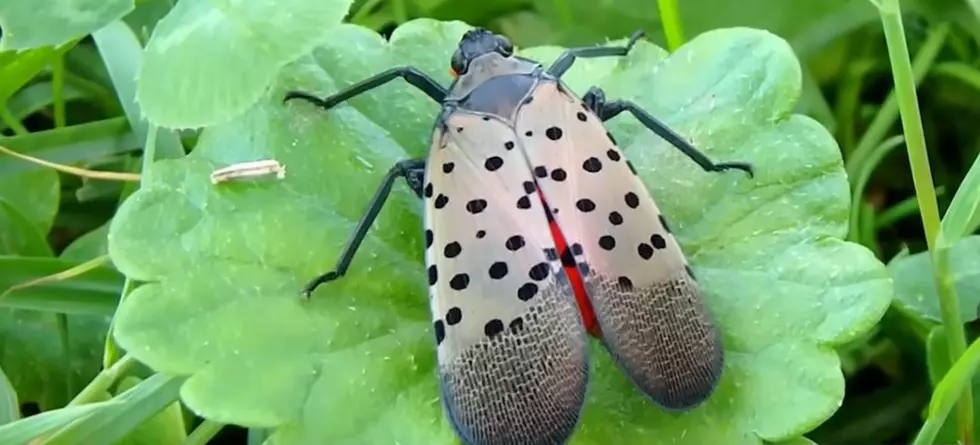 If you See One of These Eerie Bugs in Arkansas – Squash it!
YouTube
There's an invasion going on in this country, an invasive species known as the lanternfly is popping up in states all across the United States. Is Arkansas on the list?
The troublesome bugs are native to Asia but over the past several years they have been on the rise in America. The lanternfly can be deceptive because of its colorful red and black wings that are spotted and give off a beautiful pink hue.
When you first spot one you may think this is a butterfly but think again you best kill it. These bothersome pests wreak havoc on fruit trees and can destroy over 70 other plant varieties, trees, and vegetation.
The difference between a butterfly and a lanternfly is that they do not fly very well but they can hop or jump.
The good news is that they don't hurt humans or pets, according to the Department of Agriculture. In fact, they don't even bite they suck with their sap-sucking mouthparts. Lanternflies can destroy your yards with a sticky substance they produce that can cause your lawn to mold.
Garden spiders, chickens, gray catbirds, yellowjackets, garter snakes, and praying mantises are just a few of the predators that will eat a lanternfly. The lanternfly is mostly found in the eastern U.S. right now but some experts think that it will continue to populate and invade the middle parts of the U.S. including Arkansas by 2050.
How they produce
The lanternflies produce my laying eggs in the late summer or fall on the trunks of trees or any smooth surface outdoors such as a car or truck and the egg masses look like dry mud smears.
How to kill a lanternfly
White vinegar in a spray bottle kills them instantly.
LOOK: These Are the 50 biggest retailers in America