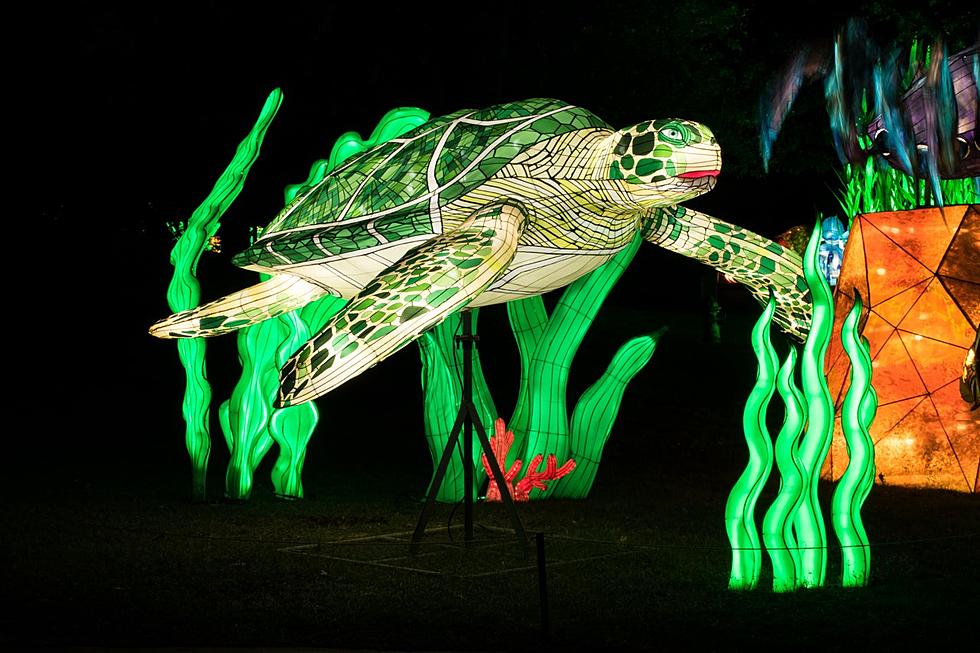 Largest Interactive Light Festival 'GloWild' at Arkansas Zoo
Paul Caster
One of the largest interactive light festivals "GloWild Larger Than Life" is going on now through January 15, at the Little Rock Zoo.
GloWild features over 50 thousand LED lights and handcrafted lanterns throughout the zoo. There will be a large array of colorful mesmerizing lighted animals and sea creatures in this specially themed event that will captivate your sight and senses.
This will mark the very first lantern lighting event of its kind to cover zoo grounds. As visitors stroll the grounds they will be totally immersed in the experience of seeing this incredible display.
Make sure you stop by the S'mores station for hot chocolate, apple cider, and other beverages. Ride the Arkansas Diamond Express train or carousel. Visit the World Market and gift shop at the zoo for some unique gifts or grab something to eat at Cafe Africa.
Tickets
$17 Zoo Members
$20 General Admission
Kids under the age of 3 are free
And for those sensitive to bright lights there will be a special night designed for you on December 16, Sensory Friendly Night for GloWild. Details here.
For more information about "GloWild Larger Than Life" please visit their website or Facebook page.
LOOK: 15 Unconventional Christmas Albums From the Past 50 Years