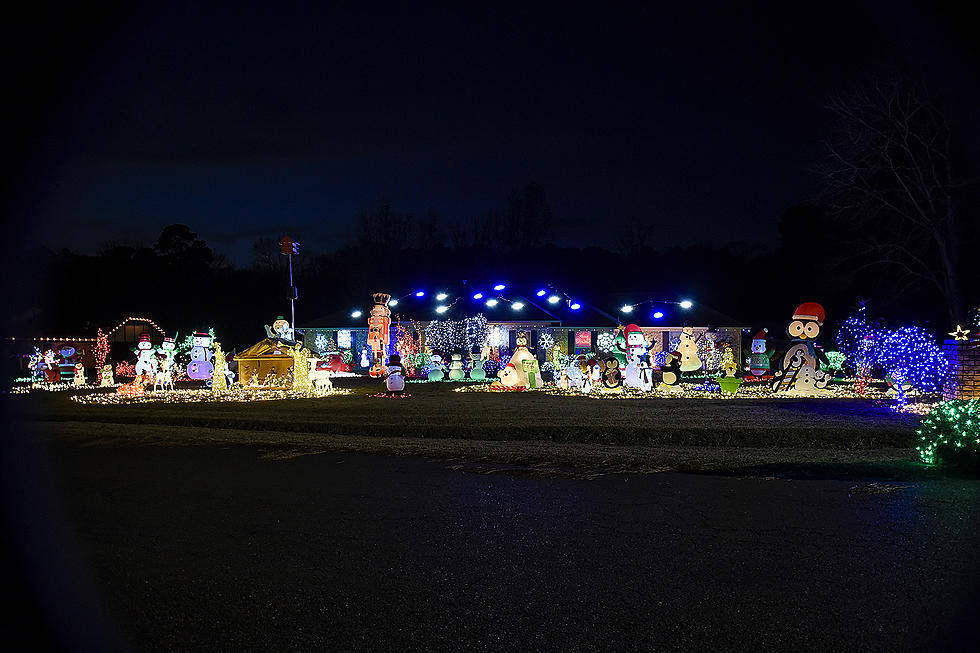 Local Man Wins $500 in Light Up Texarkana Contest
Robert Scales
Congratulations we have a winner of the 2021 Light Up Texarkana App Contest sponsored by the City of Texarkana Arkansas, the City of Texarkana Texas, and Kicker 102.5.
And the winner is Robert Scates of Texarkana, Texas. Robert's light display jumped off the page with colorful lights and inflatables from one end of the house to the other end of the block and from the rooftop to the ground. We don't know how long it took him to put up that many lights but it was worth his time and effort as his hard work just paid off. Robert Scates you just won $500 for Christmas.
"That $500 is going to come in handy because that storm that blew through here last Friday night took out several of my decorations and lights but I've got most back up and running again," said, Robert Scates.
Robert is a perfect example of someone who loves Christmas and loves sharing his festive holiday spirit with the local community and neighborhood. If you would like to see Robert's display while you are out driving around looking at Christmas lights his address is 2705 Elizabeth Ann Street.
A big Thank You again to both The City of Texarkana Arkansas and The City of Texarkana Texas for sponsoring this contest!
Here are a couple more displays that entered our contest using our app. They may not have won but they are certainly deserving of a shout-out!
Jennifer Venable
 Antonio Romero
CHECK THEM OUT: 100 years of Christmas toys, gifts and fads