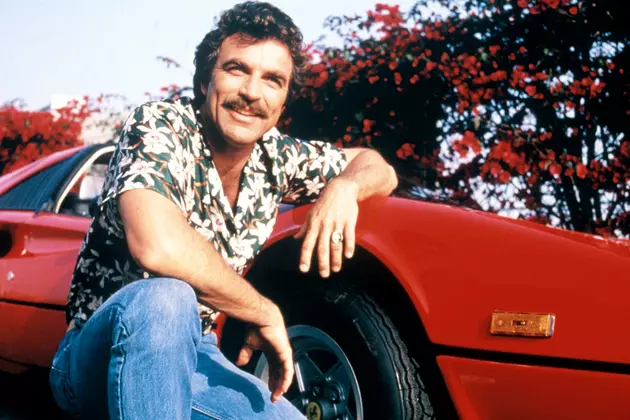 'Magnum P.I.'s Daughter Set for ABC Sequel Series
CBS / NBCUniversal
Well, if FOX was crazy enough to revive Lethal Weapon while CBS cobbled together a new MacGyver, you can bet the other networks would eventually want in. So it is, that ABC will take aim at a new Magnum, P.I. series, this time following the mustachioed Tom Selleck character's daughter, presumably without the mustache.
Per Deadline, ABC has set up a script commitment for the sequel series, attached to Leverage creator John Rogers and Eva Longoria's UnbeliEVAble Entertainment. So reads the early synopsis, which would follow Magnum's adopted daughter from the original series finale:
[The series] will keep the fun, action-packed style of the original as it follows Magnum's daughter, Lily "Tommy" Magnum, who returns to Hawaii to take up the mantle of her father's PI firm. She and her tribe of friends mix tropical beaches with the seedy underbelly of international crime and modern espionage, even as she tries to unravel the mystery of the blown spy operation that ended her career in Navy Intelligence.
The original Magnum, P.I. ran for eight seasons after its 1980 premiere, following Tom Selleck's famous character in Hawaii. The character's daughter LIly appeared in a scant few episodes toward the end of the series, having been raised by Magnum's ex-wife and second husband before their deaths placed the girl in her biological father's custody. As to why producers went for a new Magnum, rather than reboot or recruit an older Tom Selleck:
We knew no one could replace the iconic role of Thomas Magnum, so John decided to make the reboot a sequel and continue the adventure of a Magnum — his daughter, who was established in the original series.
It's only a script for now, but watch the famous credits below, and stay tuned for more updates on our new Magnum, P.I.