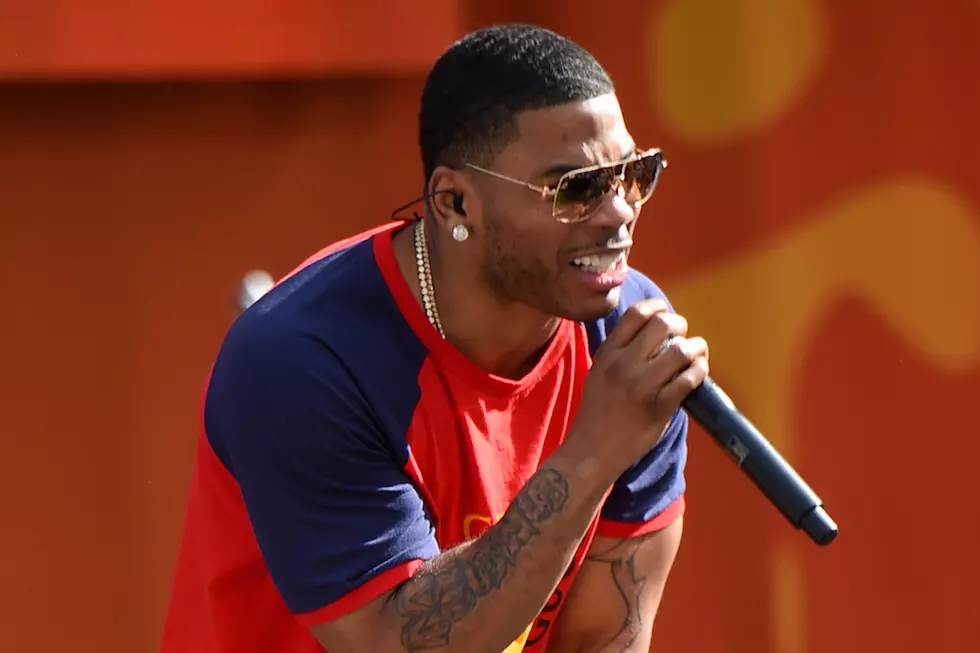 Nelly's Accuser Reportedly Claims Rapper Raped Her Without a Condom
Michael Loccisano, Getty Images
New details have emerged regarding rape allegations against Nelly. According to TMZ, the unidentified victim is a 21-year-old Seattle resident who claims that the St. Louis rhymer raped her without a condom.
Law enforcement officials reportedly told the outlet that the woman claimed that she met Nelly at a club in Washington state where she and her friends got "tipsy" with him at his table. The victim alleges that she was invited to an after-party and was escorted by Nelly's people where she was taken to the rapper's tour bus.
The woman claims that she was in a room on Nelly's tour bus where he allegedly tried to have sex with her. She claims that she told Nelly "no" and he told her to "shut up" and proceeded with his advances. The woman said Nelly wanted to have sex with her without protection and he allegedly did despite her objections.
Afterward, the woman claims that Nelly offered her money, which she refused and a woman came up and said, "You gotta go." The victim was kicked off the bus and the woman threw $100 at her.
Nelly's attorney, Scott Rosenblum, told TMZ that the allegations are completely false. "It does not surprise me that she wanted to have her story publicized," he said. "That is playbook 101 of a person with an agenda and clearly she has one. The agenda is money, fame and notoriety."
Rosenblum adds that an investigator is on the case and will show that the woman has "zero credibility" with her allegations.
For his part, Nelly is "beyond shocked" by the rape allegations and vows to clear his good name. "I am completely innocent. I am confident that once the facts are looked at, it will be very clear that I am the victim of a false allegation," he tweeted Saturday afternoon (Oct. 7).
10 Most Shocking Arrests in Hip-Hop