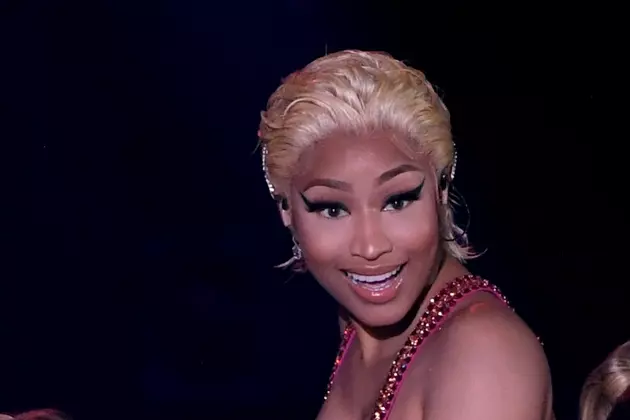 Nicki Minaj's Thirst for Michael B. Jordan on Live TV Is Making Us Blush
Ian Gavan, Getty Images
Nicki Minaj is not afraid to shoot her shot... even on live television.
Sure, she may be a goddess of rap, but she's also a mere mortal woman. On Sunday (November 11), while accepting her award for Female Music Artist at the E! People's Choice Awards, Minaj proved just how thirsty she could be, hitting on actor and Certified Heartthrob© Michael B. Jordan (Black Panther, Creed) by basically inviting him to undress her after the ceremony.
"Shout out to Donatella Versace for custom-making this outfit for me and shout out to Michael B Jordan cause he's gonna be taking it off of me tonight," she quipped, sticking her tongue out and winking as Jimmy Fallon, onstage to present her award, keeled over in a mix of shock and laughter.
Don't wait, Michael — quench the queen's thirst!
Meanwhile, the audience's collective roar is all of us. Watch the delightfully scandalous moment, below:
Minaj also took home the award for Album of the Year at the PCAs last night.
No word on whether or not she took home Michael B. Jordan, too, but we're rooting for her.
Celebrity Bad Boy Transformations