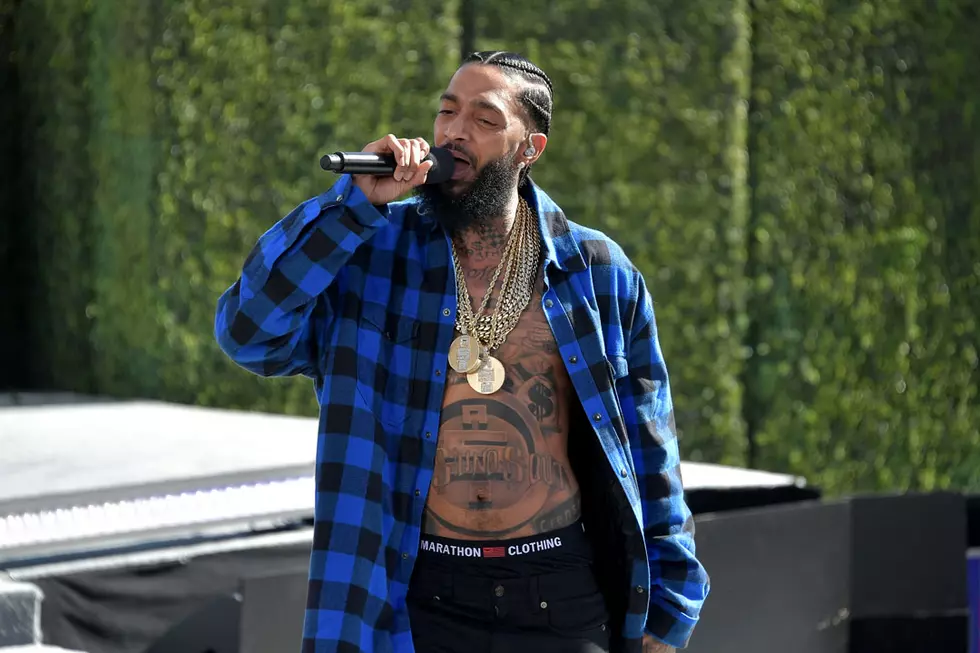 Nipsey Hussle's Sister Files for Guardianship of Rapper's Daughter
Neilson Barnard, Getty Images
On Tuesday (April 30), TMZ reported that the rapper's sister filed for legal guardianship of his daughter, Emani Asghedom. XXL confirmed the report with a source in Nipsey's camp today (May 1).
According to the report, Samantha Smith, Nips's sister, wants guardianship of Emani because she believes the 10-year-old's mother is unable to care for her properly. Prior to Nipsey's passing, Emani lived with her father. Samantha claims she helped Nipsey with Emani while she was in his care. In the court documents filed by Samantha, it's written that she wants "to ensure the continued stability for Emani and ensure that she will be able to maintain her current and ongoing relationship" with Nipsey's family.
Kross, who is Emani's brother and Nipsey's son with Lauren London, was not included in Samantha's filing. Lauren has full custody of Kross and there are no issues there.
This news comes up after an insider close to Nipsey's family and label told XXL that the late rapper did, in fact, own all of his masters and that he set up a trust fund for his children, Emani and Kross, prior to his death.
Take a look at a family photo of Nipsey Hussle, Emani and her biological mother below.
See 65 Hip-Hop Albums Turning 20 in 2019