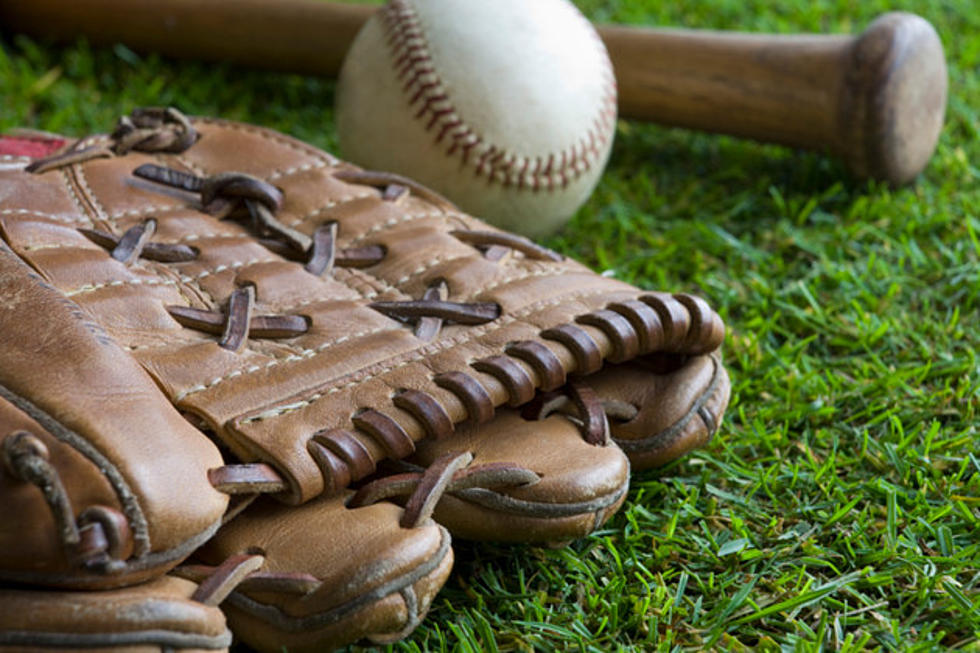 Pleasant Grove Prepares for 2nd Round Baseball Match-Up
ThinkStock
The Pleasant Grove Baseball Team is preparing for their second round playoff match-up with Spring Hill.
The Hawks will take on Spring Hill in a best of three series that begins Friday evening at 6PM  at Hawk Field. Game 2, and if necessary Game 3 will be played in Spring Hill starting at 1PM on Saturday.
The Hawks advanced by beating Van in two games in the Bi-District round of the playoffs The first game was a blowout victory for PG, who were sporting hot bats and some great pitching by senior Caleb Bolden. Game two was a much tighter affair. The Hawks actually trailed late in the game, but took the lead for good after a grand slam home run by Connor Oullette.
Hawks head coach Riley Fincher was happy with the series victory and not surprised the second game was closer, saying, " We knew on Saturday that we would be facing their best at home. I thought our guys did a good job of staying the course throughout the game."
He added, " We kept ourselves in position to have an opportunity to win. After a leadoff walk, a bunt single and another walk, Connor did a great job of getting a pitch he could drive."
Once again the Hawks got some great pitching from there starting pitchers, Caleb Bolden and Tyler Jeans. Fincher says each one battled on the mound and did a great job of being resilient on the mound. "After giving up a couple of runs in the first, both of those guys seemed to settle in and did a great job of filling up the strike zone."
As they say, Coach Fincher has the team playing on all cylinders. Pitching of course is the back bone of any team hoping to win a State Championship. Caleb Bolden is 23-1 in two years pitching on varsity. Tyler Jeans is 10-0 this yer, his first to pitch on varsity.
Fincher has a quality list of assistant coaches, including Blake Worley, Jordan Knight, and Paul Phillips. When it comes to pitching coaches, Phillips is one of the best in the state of Texas. He has been with PG for about the past decade. Year in and year out, he helps develop a superior pitching staff. There is no doubt that the players are given the information, training, and encouragement needed to become outstanding pitchers and to be successful in any situation. Of course, it's up to them to go out there and perform and that's what they do.
Worley came to the baseball team after developing the PG girls softball team into a state champion contender. Knight is in his first year at PG, bringing his enthusiasm and passion for the game. He also did a terrific job coaching the freshman team, who are of course the future at the school.
Coach Fincher describes his entire team in just a few words, "Competitors, Unselfish, Team 1st."
As to what to expect from Spring Hill, Coach Fincher says, " They are a good ball club that is very well coached, and we are excited about the opportunity to play another home game at Hawk Field for Game 1.
Fincher says the home atmosphere is great and the support from the community is amazing.
We encourage Texarkana baseball fans to get out there and support the Hawks on Friday.