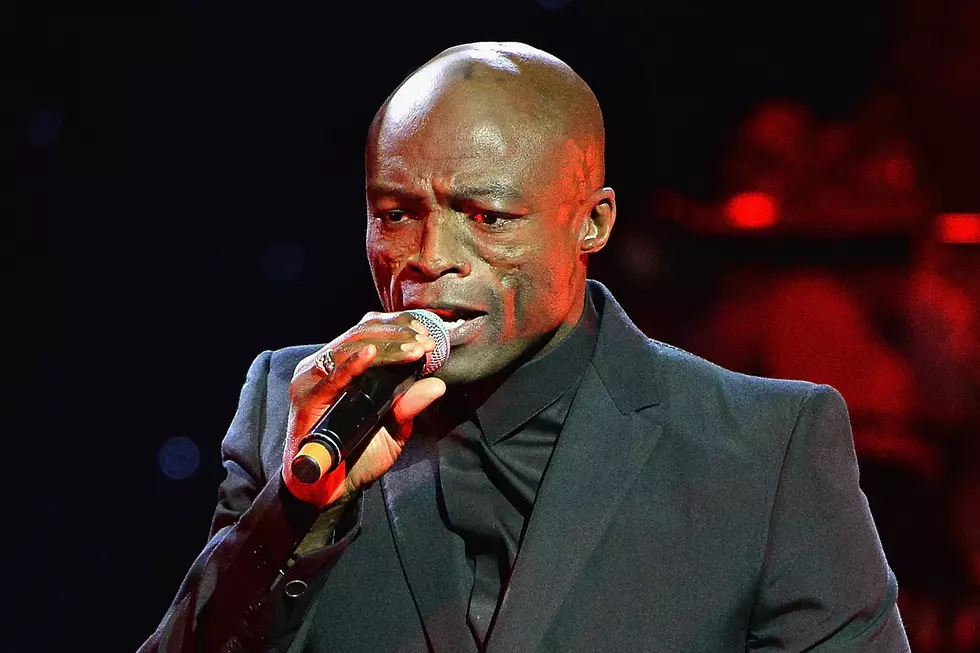 UPDATED: Seal Is No Longer Being Investigated for Sexual Battery
Jeff Spicer, Getty Images
UPDATE: According to TMZ, the L.A. County District Attorney's Office has dropped the case, citing a lack of witnesses or evidence to back up Birdsall's allegations, as well as saying that the alleged incident is outside the statute of limitations. 
The Los Angeles County Sheriff's Department is currently investigating Seal for sexual battery. The alleged incident in question took place in the fall of 2016 and has been filed by actress Tracey Birdsall. Seal, through a spokesperson, has denied the charge.
As reported by TMZ, Seal and Birdsall were neighbors and friends and, one day, she went to his house to pick up a salad spinner that the singer-songwriter borrowed from her. Birdsall claimed that, while in his kitchen, Seal "lunged" at her and tried to kiss her.
According to Birdsall, Seal then suggested that her outfit – a tank top and shorts – meant that she was asking for it, and he proceeded to grope her breasts. He complied with her demand to stop, and he asked her to sit next to him on the couch. Birdsall told TMZ that she went along with the request because she was in shock. But when he started making comments about her clothes and tried groping her again, she got up and left his house. Birdsall says she has not had contact with Seal since then.
"Seal vehemently denies the recent allegations made against him by a former neighbor for alleged misconduct more than a year ago," a representative said. "He intends to vigorously defend himself against these false allegations."
Birdsall had not planned on reporting the assault, but she changed her mind after seeing an Instagram post where Seal appeared to criticize Oprah Winfrey for not speaking out against Harvey Weinstein's alleged history of sexual assault. He also aligned himself with the #MeToo movement, saying that the many women who have come forward with their stories have yet to receive "real justice."