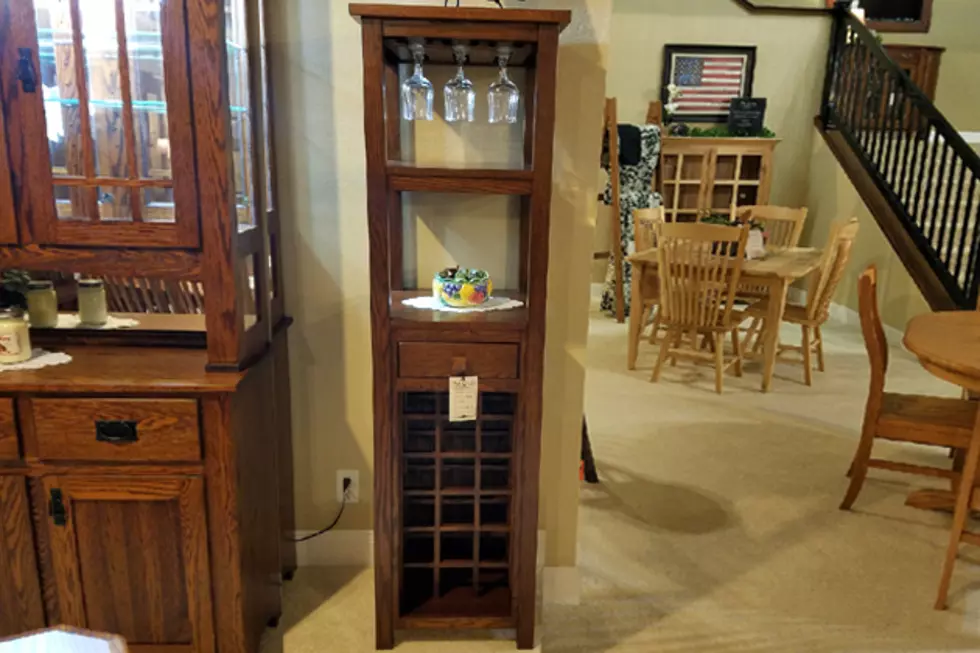 Seize The Deal Auction – Oak Wine Cabinet From Oak Creek Amish Furniture
Oak Creek Furniture
Have you been checking out all the great items up for auction this week at SeizeTheDeal.com? Here's another great one. It's a beautiful Oak Wine Cabinet from Oak Creek Amish Furniture.
This not only is a beautiful piece of furniture you can hand down to furture generations it's also functional. This wine cabinet can store up to 18 bottles of wine. You can also hang wine glasses from the top rack and there is a drawer for storage as well.
Oak Creek Amish Furniture is located at 8024 W. 7th Street Texarkana, Texas or call them at (903) 832-0793.
Take a look at all the items and make your bids. The Seize the Deal Auction is going on right now and will close on Friday, March 31 at 7PM.