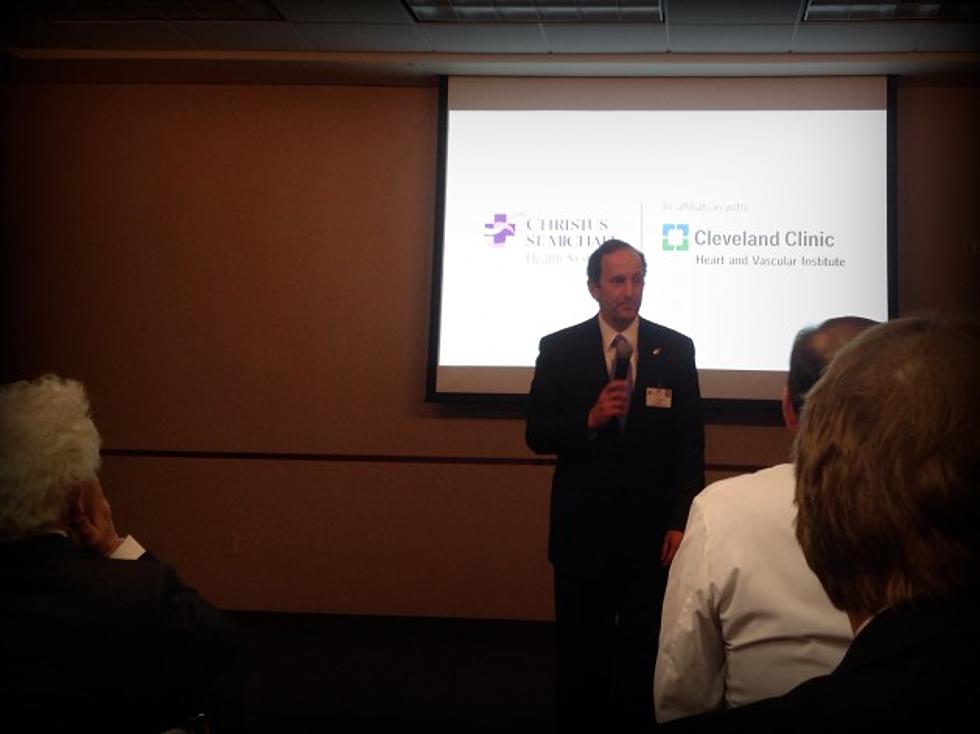 Christus St. Michael Makes Big Announcement
Jathan Fink/Townsquare Media
Christus St. Michael Health Systems announced its new affiliation with the Cleveland Clinic Heart and Vascular Center during a press conference this morning.
While it will not mean more brick and mortar buildings, said Bruce Lytle, M.D., Chairman of the Sydell and Arnold Miller Family Heart and Vascular Institute at the Cleveland Clinic, the two health organizations will share knowledge and expertise to help doctors work cases together. The Cleveland Clinic will also be able to offer suggestions on future purchases of equipment as new technology is developed.
Karam also said that he hopes as people in the region start traveling to Texarkana for heart care and treatment, more jobs will be created and thus new hires may need to be made.
Two years ago, Christus St. Michael invited staff from the Cleveland Clinic down to evaluate the Texarkana hospital's cardiac department. Upon completion of the review, they began talks of forming an alliance between the two organizations which was quite the compliment for the Texarkana facility since the Cleveland Clinic usually looks to partner with organizations in cities with a population of 200,000 residents or more.
Both Texarkana mayors, Arkansas' Wayne Smith and Texas' Bob Bruggeman, were present at the announcement and said that they are very excited by what this will mean for the community. Christus St. Michael is the area's largest employer, they said, and already a leader in the medical industry.
But the announcement signified more changes to come for the community too, the mayors said. Not only does this mean that people won't have to travel out of town for heart health treatment, but as people travel to Texarkana for medical care, they will also stay in area hotels, shop at area stores and dine in area restaurants.