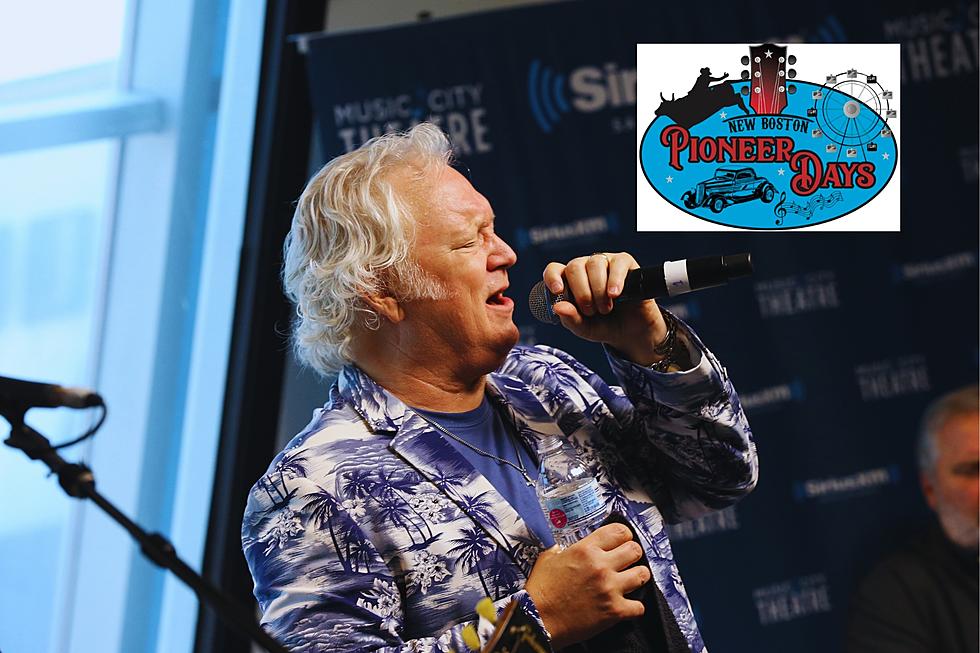 T. Graham Brown Headlines New Boston Pioneer Days Festival
Getty Images, Canva
The 2023 New Boston Pioneer Days Festival is right around the corner August 11 - 19, on Highway 82 and Ellis Street.
Pioneer Days
New Boston Pioneer Days is 9 days of fun-filled entertainment from carnival rides, great food, rodeo action, and live concerts.
This annual event kicks off on Friday, August 11, with the action-packed Pioneer Days Rodeo for two big nights, a street dance at T&P Park, and a live country concert on Saturday from Philip Osburn and Living Proof so dust off your boots for a two-stepping good time. The highlight this year is CMA award-winning recording artist T. Graham Brown on Saturday, August 19, at 8:30 PM.
Man, I've always been a big fan of T. Graham Brown his sultry soulful raspy voice always pierced through the radio with hits like "Hell and High Water" " I Tell It Like It Used To Be" "Don't Go To Strangers", "Wine Into Water" just to name a few. Brown has a total of 13 studio albums under his belt and has more than 20 singles that landed on the Billboard Hot Country Songs chart through the years.
All events will be at T&P Park with the exception of the rodeo which will be held at 1154 Daniels Chapel Road.
2023 Events Schedule
August 11
Pioneer Days Rodeo - 8 PM
August 12
Pioneer Days Rodeo - 8 PM
Street Dance -  T&P Park
Country Concert - Phillip Osburn and Living Proof - After Rodeo
August 13
Gospel Concert - Marlon Sharp and Cowboys at the Cross - 4 PM
August 14
Tex-Mex Honky-Tonk Concert - Tejas Brothers - 8:30 PM
August 15
Rhythm and Blues - Soul Concert - 24/7 Band - 8:30 PM
August 16
Carnival Rides
Cornhole Tournament - 7PM
Country Concert - Lane Bricker - 7 PM
August 17
Carnival Rides
Desperado Eagles Tribute Band - 8:30 PM
August 18
Carnival Rides
Country Concert -Josh Ward - 8:30 PM
August 19
Breakfast New Boston Fire Department -7 AM
Pioneer Days Parade - 10 AM
Grand Marshall for the Pioneer Days Parade is the very first Miss Four State Fair & Rodeo Marilyn Cox
Mud Bog - 2 PM
Carnival Rides
Country Red Dirt - Shelton Band - 10:45 AM
Concert -  Party Band -Paul Holder and The Hot Snakes - 12:15 PM
Concert - Trophy Husband - Variety of Music- 1:45 PM
Concert - Music Country USA - Name says it all 3:15 PM
Headliner Country Concert - T. Graham Brown - 8:30 PM
For more information on everything happening at this year's Pioneer Days Festival go to their Facebook page or website.
Mid America Flight Museum - Mt Pleasant, Texas
Open: Saturday from 8 AM until noon.
Admission: FREE