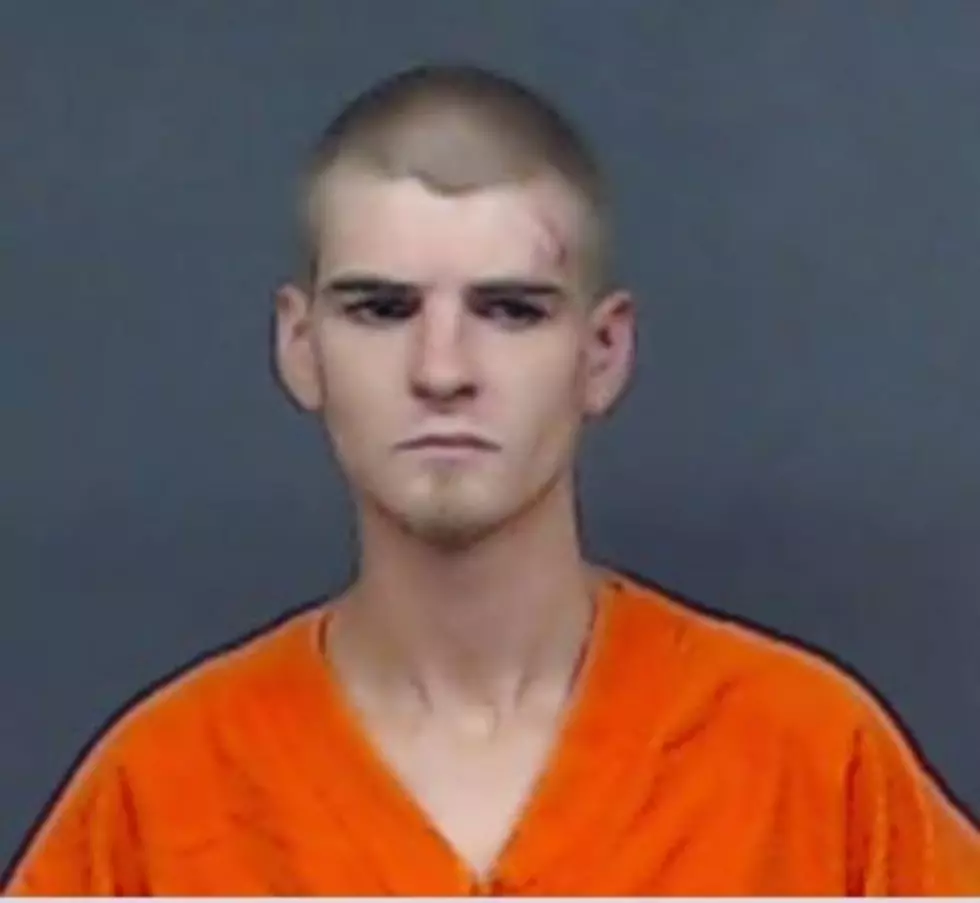 Texarkana Police Arrest Suspect in Sunday Morning Homicide
TAPD
Texarkana Arkansas Police have arrested a suspect in connection with the murder of Jarrod Klein.
Authorities Monday arrested 28 year old Cameron Scott Haliburton and charged him with first degree murder in the case.
On Sunday morning, at approximately 3:25am, Texarkana Arkansas Police Officers were notified of a single vehicle accident near the intersection of E. 9th and Linden Streets in Texarkana, Arkansas. The vehicle was located with the nose of the truck stuck within heavy brush. As officers investigated further they located a white male occupant/victim, Jarrod Klein, in the driver's seat who was determined to be deceased. The circumstances appeared suspicious and criminal investigators were called to the scene.
As TAPD investigators processed the scene, evidence was found that indicated that the victim had died of foul play. While reviewing video footage obtained from area businesses, investigators were able to establish a time that the vehicle veered off the roadway. Investigators were then able to obtain evidence that lead to the identification of Cameron Scott Halliburton, 28 years of age, as a person of interest.
During the evening hours of 11/26/2017, TAPD investigators located Halliburton asleep near a dumpster in the 700 block of Main Street, Texarkana, Texas where he accompanied investigators back to the Bi State Justice Building. Investigators located several items, presumed to be evidence, on Halliburton and interviewed him concerning the apparent murder of Klein.
Halliburton confessed that he had been with Klein at the time of the accident but didn't remember what happened otherwise. Halliburton implicated another person of interest who has been located and interviewed. That person was with Halliburton and Klein late Saturday evening but has provided a verified alibi of his whereabouts during the time of the incident.
Cameron Halliburton has been charged with Murder in the 1st degree. Jarrod Klein has been sent to the Arkansas Crime Lab in Little Rock for Autopsy.