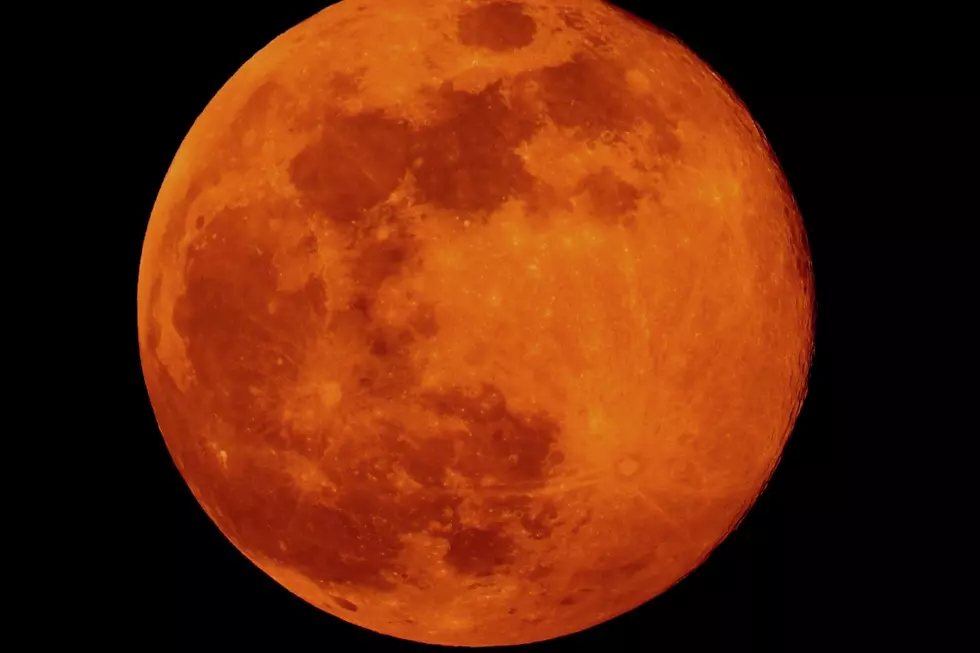 Texas/Arkansas Best Viewing Times For Lunar Eclipse Tuesday Morning?
Blood Moon Lunar Eclipse - Canva
Election day is coming up next Tuesday, November 8, our next total lunar eclipse is early that morning, should we read anything into it? Probably not.
If you get to stay up late on a weeknight or get up very early in the morning like me, you're in luck, the next full lunar eclipse is next Monday night into Tuesday morning. Starting at 2:02 AM local time on Tuesday, November 8, and will technically end for us at 6:59 AM when the moon sets over the horizon. The actual final phase of the eclipse won't end until 7:56:09 AM but we won't be able to see that part from our location.
November's full moon is called the "Beaver Moon" and will enter full eclipse at 4:16 AM our time. That's when the Earth's shadow, or umbra, completely covers the face of the moon blocking the light from the sun. This is also when the moon takes on a reddish hue giving it the name of "blood moon."
This is all dependent on cloud cover, of course. Fingers crossed, as of this posting the overnight forecast calls for Partly cloudy skies with a low of 62.
You might want to get a good look at this one, according to NASA we won't see a total lunar eclipse that's visible across the entire United States until March 14, 2025.
For a complete rundown of lunar eclipse times, definitions and more, check out TimeAndDate.com.
Happy skywatching.
Arkansas Razorback Fan's $12.1 Million Dream Home & Property
Three home property located directly across the street from the Donald W Reynolds Razorback football stadium
AllianceTexas Aviation Expo 2022 Gallery
This Arkansas Mansion Has its Very Own 1.2 Mile Race Track
This beautiful $6.7 million mansion in Arkansas in Fayetteville has a 1.2-mile race track, a big garage/shop, a movie theater and more.