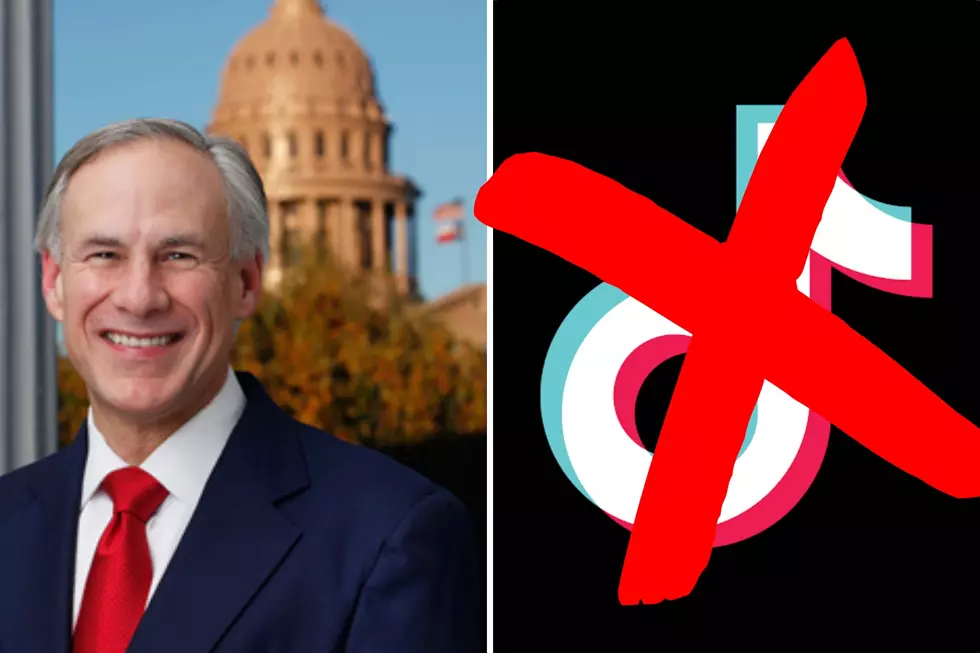 Texas Governor Bans Popular App For State Employees And More
Governor Abbott Bans TikTok - Canva
We have been trying to tell you this for months, TikTok is bad, and you shouldn't use it. On Monday the Governor of the Great State of Texas apparently agreed with this overall assessment as he has banned all usage of the popular video app by employees and contractors to the State if the device is state-issued or used to conduct state business.

The announcement from the Governor came on Monday on this new statewide model security plan for Texas state agencies to address vulnerabilities presented by the use of TikTok and other software on personal and state-issued devices. According to the announcement, the Texas Department of Public Safety and the Texas Department of Information Resources developed this model plan to guide state agencies on managing personal and state-issued devices used to conduct state business. Each state agency will have until February 15, 2023 to implement its own policy to enforce this statewide plan.
"The security risks associated with the use of TikTok on devices used to conduct the important business of our state must not be underestimated or ignored," said Governor Abbott. "Owned by a Chinese company that employs Chinese Communist Party members, TikTok harvests significant amounts of data from a user's device, including details about a user's internet activity.
To protect Texas' sensitive information and critical infrastructure from potential threats, the model plan outlines the following objectives for each agency:
Ban and prevent the download or use of TikTok and prohibited technologies on any state-issued device identified in the statewide plan. This includes all state-issued cell phones, laptops, tablets, desktop computers, and other devices of capable of internet connectivity. Each agency's IT department must strictly enforce this ban.
Prohibit employees or contractors from conducting state business on prohibited technology-enabled personal devices.
Identify sensitive locations, meetings, or personnel within an agency that could be exposed to prohibited technology-enabled personal devices. Prohibited technology-enabled personal devices will be denied entry or use in these sensitive areas.
Implement network-based restrictions to prevent the use of prohibited technologies on agency networks by any device.
Work with information security professionals to continuously update the list of prohibited technologies.
The use on Tik Tok has been banned by the Federal government and most states in the US. don't believe me, check out his map and story on Yahoo Finance.
There are many alternatives to the short video format used by TikTok, including Instagram, Facebook, YouTube, and others.
In December 2022, Governor Abbott directed state agency leaders to immediately ban employees from downloading or using TikTok on any government-issued devices. The plan is now in place and the deadline is approaching rapidly.
View the statewide model security plan here.
TikTok is bad, unless you're ok with the Communist Chinese government having all your personal information, don't use it.
10 States With Most NFL Players Per Capita
Which states produce the most NFL talent per capita? The top 10 list has a few big surprises.
National Chocolate Covered Anything Day
To celebrate this very special and sweet day, we have listed some of the things you can cover with chocolate.