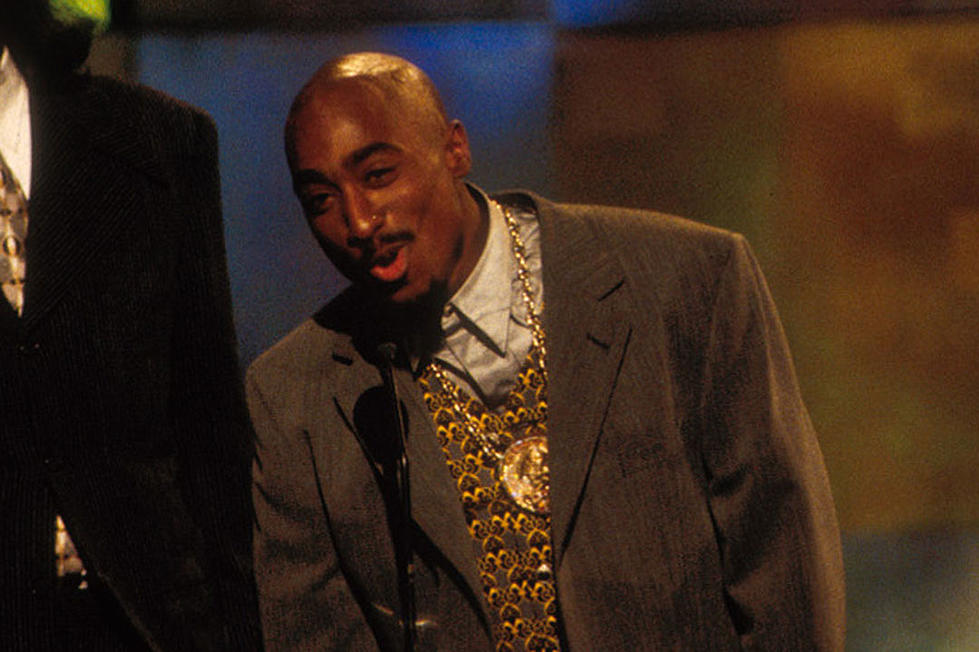 Tupac Shakur's Signed Contract With Thug Life Is Going Up for Auction
Frank Micelotta
More Tupac Shakur items are up for auction. This time, it's a contract Pac signed with Interscope for his group, Thug Life.
Although it wasn't a solo effort, the group's only project, Thug Life Vol 1. birthed some of Pac's most classic tracks, including "Str8 Ballin," "Cradle to the Grave," "Bury Me a G," "How Long Will They Mourn Me" and "Pour Out a Little Liquor."
According to TMZ, the contract was signed on July 24, 1994 and features the signatures of Thug Life group members including Big Syke (Tyruss Himes), Mopreme Shakur (Maurice Harding), Macadoshis (Diron Rivers) and The Rated R (Walter Burns). Pac isn't the only one of the crew who has since passed away. Big Syke also died back in 2016, reportedly of natural causes that may've been related to on-going heart issues.
The contract with Interscope details recording, marketing and financial details for the Thug Life project, which went gold. Heritage Auctions will put the contract up for sale on April 15. It's expected to sell for at least $6,000.
This, of course, isn't the first time Pac's items have been up for auction. Late last year, a nude photo of the rapper was up for auction.  In addition, Gotta Have Rock and Roll has a slew of Tupac Shakur memorabilia, including handwritten lyrics, original photographs and a 1990 demo recording.