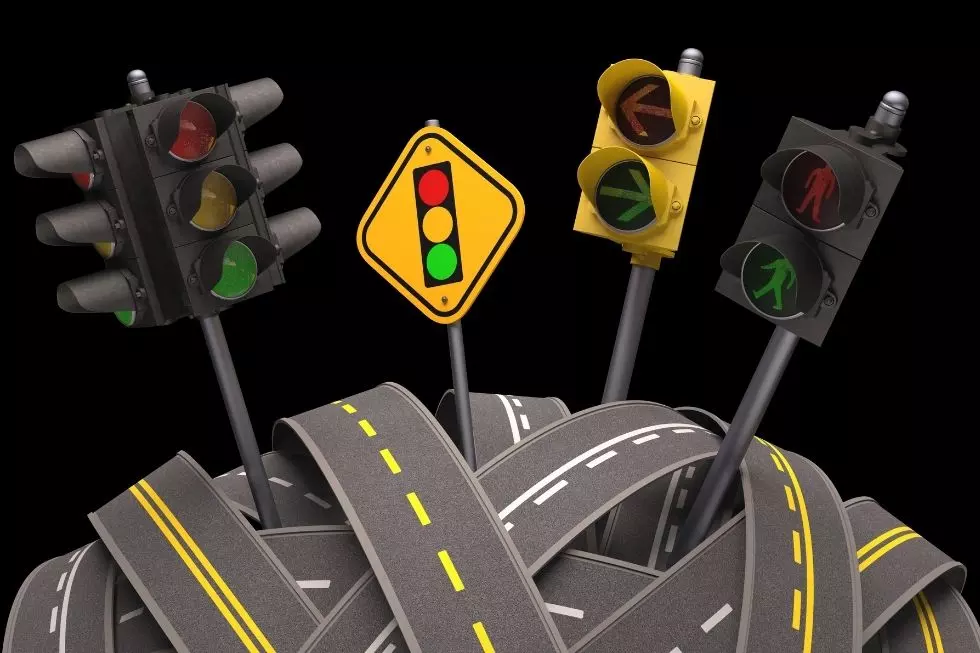 Upgrades on 28 Signal Lights in Northeast Texas Intersections Set
Canva
There are dozens of intersections in Northeast Texas that are scheduled for traffic control systems later this year, according to the Texas Department of Transportation (TxDOT).
Upgrades to signal lights at 28 intersections will include adding reflective features for increased visibility, Intersections to receive improvements include the entire US 59 corridor in the Atlanta District.  Highway Intelligent Traffic Solutions, Inc. of Cedar Hill, TX was awarded the contract for these projects with a bid of $504,893. Work on the projects should begin this August and take about five months to complete, Wells said.
 Intersections scheduled for improvements are:
Bowie County
US 59 at FM 989
US 59 at FM 2148
US 59 at SL 151
IH 369 at US 82
IH 369 at US 67
SH 93 at US 82
Camp County
Cass County
US 59 at SH 155
US 59 at Emma Lena Way
US 59 at SH 77
US 59 at FM 125
SH 77 at FM 251
Harrison County
US 59 at SL 390
US 59 at Poplar St.
US 59 at SH 43 N.
US 59 at US 80
US 59 at Houston St.
US 59 at FM 31
US 59 at Elysian Fields Ave.
US 59 at Johnson St.
US 59 at SH 43 S.
US 59 at Bell St.
Marion County
US 59 at 2208
US 59 at SH 49
Panola County
US 59 at US 79
US 59 at FM 699
US 59 at SH 149
Upshur County
Motorists are asked to be aware of road work when traveling through the intersections once the upgrades get underway.
LOOK: Route 66's quirkiest and most wonderful attractions state by state
Stacker
compiled a list of 50 attractions--state by state--to see along the drive, drawing on information from historic sites, news stories,
Roadside America
, and the National Park Service. Keep reading to discover where travelers can get their kicks on Route 66.