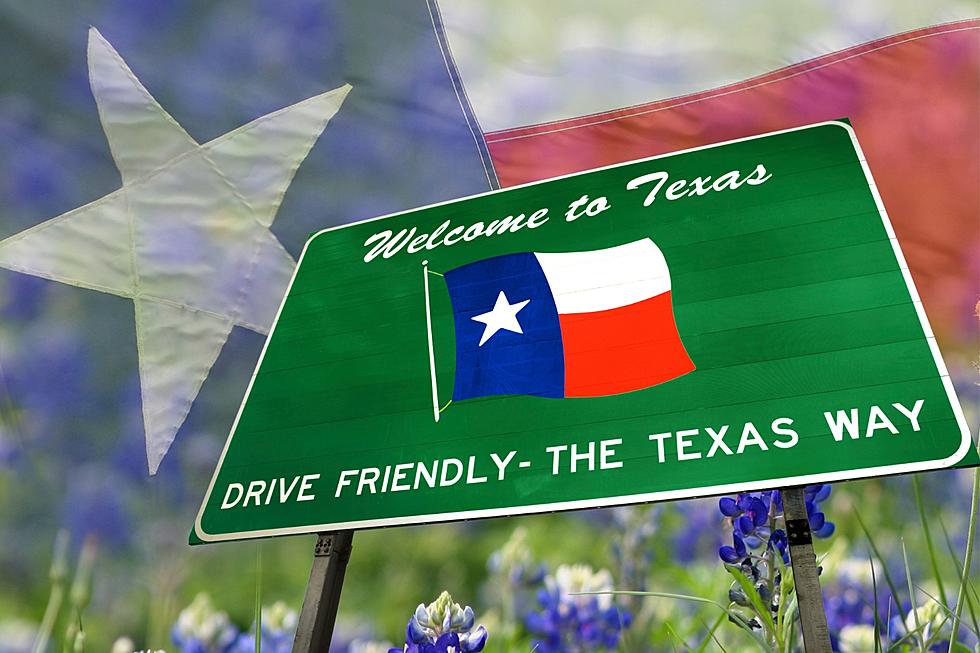 What is the Longest Drive in Texas? You Might be Surprised!
Canva
Texas is the second-largest state in the United States by area and population but do you know how wide Texas is if you were to drive North to South across the Lone Star State?
The answer is nearly 1,000 miles and from east to west in Texas 773 miles, according to the Texas Almanac. But what is the longest drive in Texas?
Longest Drive Though Texas
From the southern region of El Paso traveling eastward toward Texarkana is considered the longest drive through Texas, which comes out to around 814 miles between three interstate highways.
Of course, with a few stops along the way whether you are traveling east to west or north to south, the drive will be anywhere between 12-15 hours depending on traffic problems.
Beginning to End
Did you know that Texarkana and El Paso mark the beginning and end of the longest driving distance in Texas?
Texas is Not the Widest State
Here's the kicker (no pun intended) Texas is huge occupying an area of about 268,581 square miles but it is not the widest state in the United States when it comes to driving distance, the great state of Alaska gets that dubious honor.
It would take almost 24 hours to travel from Homer, Alaska to Prudhoe Bay near the Arctic Ocean  Traveling north to south drivers can expect to drive a whopping 1,073 miles. However,  just think of all that wide open country, and scenic views you'll get along the way.

Getting back to Texas, all I can say is if you are planning a vacation driving trip through the Lone Star State be prepared to kick off your boots and stay awhile y'all.
Wait, What? Outdated Laws In The Great State of Texas
We scoured the interwebs to find some of the silliest laws that are supposedly still on the books in my home State of Texas, and Lordy look what we found: