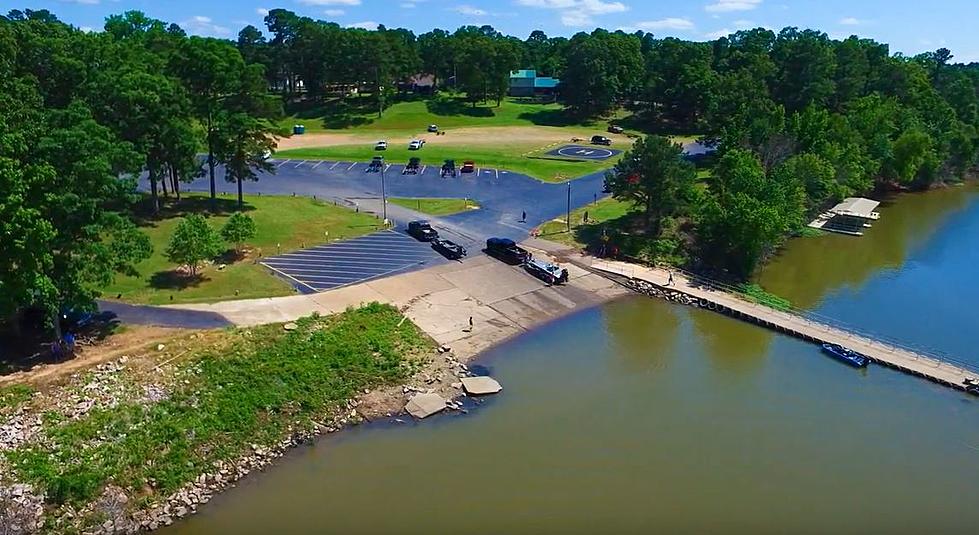 Yarborough Landing at Millwood Lake Closed for Construction
YouTube
Memorial weekend is coming up and you may want to keep in mind that the parking area of Yarborough Landing on Millwood Lake will be closed beginning today. The popular landing is about to be expanded and improved according to the Arkansas Game and Fish Commission.
Area anglers use this as one of the launch points for fishing on Millwood Lake and according to the U.S. Army Corps of Engineers, the Lake Project Office reports that the first phase of the projects includes base preparation, drainage, site work, and asphalt on a new 163,943-square-foot parking area.
The newly expanded area will accommodate up to 138 spaces for vehicles with trailers and 11 single-vehicle spaces. In addition to the expanded parking lot there will be a new tournament courtesy dock.
If you are planning to fish at Millwood Lake you can still use the boat ramps at Millwood State Park, Jack's Isle, Beard's Bluff, and other areas with access.
Construction of the project is expected to take up to two months before completion is done.
Charming River Front Cabin Not Far From Texarkana