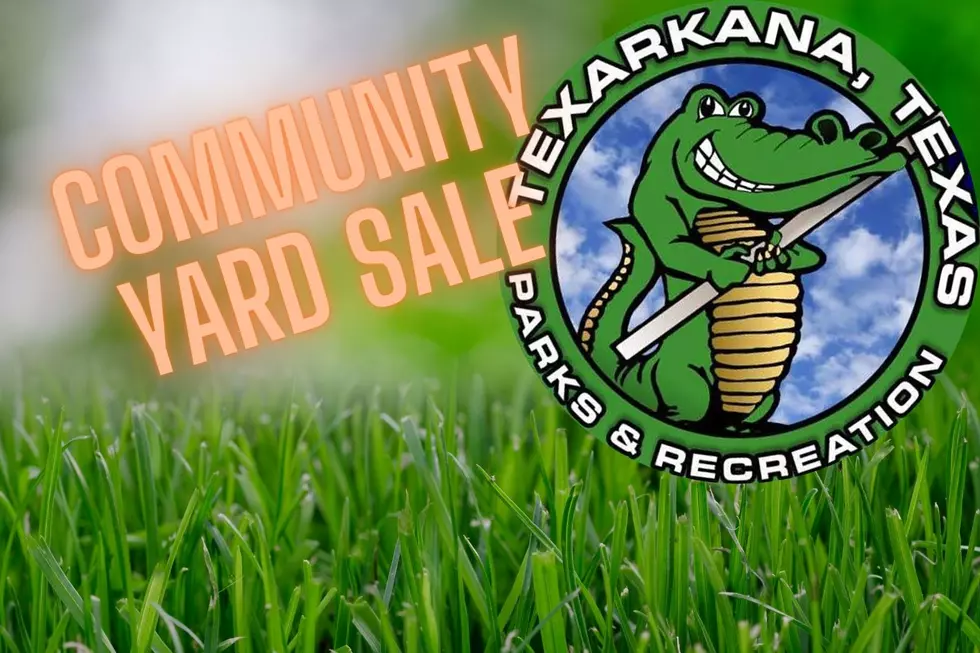 Big Big Yard Sale & Electronics Recycling This Saturday at Spring Lake Park
Canva
One man's trash is another man's treasure," right? Isn't that how the old saying goes? Once again we get a chance to prove the theory this weekend with the Big Big Community-Wide Yard Sale and Electronics Recycling Event happening at Spring Lake Park. 
This Saturday is the perfect time to drop off some old things and then pick up a few new things. The event is Saturday, May 14, from 8 AM - 3 PM.
If you're interested in having booth space at the Community Yard Sale don't wait, reserve your space today by calling 903-798-3978 Opt1. Booth space is still available:
20 x 20 spaces are $15.00 - Spaces are limited, first come first served.
If you have electronics that need to be recycled, here's your chance to drop them off and be assured they will be properly disposed of and recycled.
The list of what you can bring and drop off and the list of what you cannot bring is below:
The backup event date is Saturday, May 21 in case of a rainout... pretty sure that's not going to happen this weekend though. Texarkana Planning Forecast
LOOK: States With the Most New Small Businesses Per Capita
15 Ways You Can Help People in Ukraine Right Now
As Americans watch events unfold in Ukraine, many wonder how they can help. Below is a list of organizations responding to the crisis in Ukraine along with information on how you can support their various missions.